Pine Crest's Science, Technology, Engineering, and Math (STEM) Camp is the perfect setting for any camper who loves to design, program, build, and create — or wants to learn how! Why come to Pine Crest STEM Camp? Check out these four reasons sure to impress campers of all ages:
1. Experienced Faculty
Campers attending STEM Camp will be guided by Pine Crest's innovation, computer science, technology, and science specialists. These faculty members have extensive backgrounds in engineering, computer science, and more.
Faculty members will lead activities that may include building with circuits, coding, and programming robots. Days may include Tinker Time where campers learn how to take apart old electronics, engineering challenges, construction, LEGOⓇ challenges, LED Bots, and 3D creations.

Read about the Design Thinking Process by Innovation Specialist Vicki Spitalnick!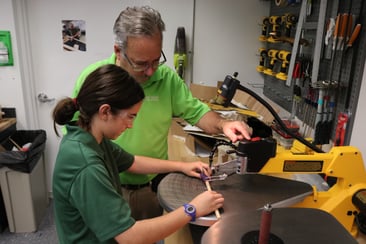 2. Tools for Tinkering
Campers will have access to a variety of tools and toys including LittleBits and LEGO robotics for younger campers, and Raspberry Pi technology for the more advanced coders.
STEM Summer Camp activities, equipment, and programming languages may include:
3D printing
Building and programming robots
Circuits
Coding in Blockly
LED Bots
LEGO robotics kits
LEGO challenges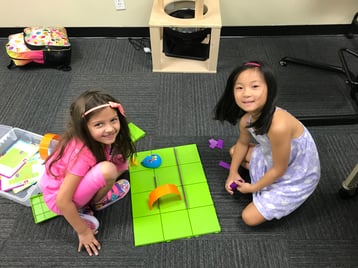 3. New Activities Every Week
Campers will not have time to be bored! STEM programming varies week to week, so campers will get to experience everything from:
Designing, building, and programming robots
Gaining hands-on experience with electronics and electrical engineering
Working with specimen to improve their observation and dissection skills to learn anatomy and gain a better understanding of life science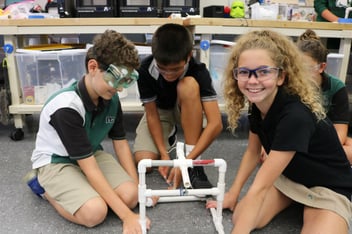 4. Flexible
Pine Crest Summer is flexible. Join us for one week or the entire summer, select one program for the summer, or try something new each week.
There are Extended Day options, allowing campers to arrive at 7:30 a.m. and/or to be picked up at 6:00 p.m. Campers arriving early or staying later may take advantage of extended day programming, including music lessons, tennis, or swimming.
Campers who register for programs on our Fort Lauderdale campus may also take advantage of our bus service.


Bonus Reason!

5. Safe and Secure Campus
Our Boca Raton and Fort Lauderdale campuses offer campers a safe, secure, and inspiring environment.
In cooperative partnerships with the Fort Lauderdale and Boca Raton Police Departments, our Fort Lauderdale and Boca Raton campuses are secured 24 hours per day, 7 days per week by uniformed, trained, and certified personnel.

Each Pine Crest security team member has prior security, law enforcement, and/or military experience, and is trained to respond to all emergencies, administer CPR and AED, and assist in traffic control.

Students will be provided with everything they need for their camp. All they need to bring with them is a great attitude.

Pine Crest Summer also has a variety of camps in sports, the arts, and signature programs, including traditional day camp.
What are you waiting for? Learn more about Pine Crest sports camps and all of our summer options.