Holiday spirit is in the air at Pine Crest School's campuses in Boca Raton and Fort Lauderdale!
As the hunt for the perfect holiday gift begins, Pine Crest students and faculty curated a list of their favorite things to stay engaged in learning in a fun way while away from School during winter break.

Lower School (Pre-Kindergarten through Grade Five)
Research has proven that children learn through play. This helps make learning fun for our youngest students and provides them with exciting ways to develop their fine and gross motor skills.

For students in pre-kindergarten and kindergarten, puzzles, lacing beads, or zipping activities are great for enhancing fine motor skills.
Books:
Games:
Word Play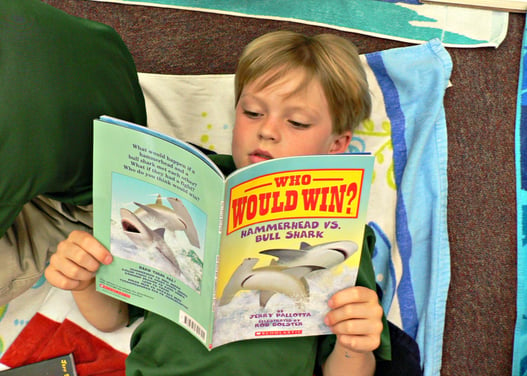 Math
Engineering
Computer Science (Unplugged coding board games)
Games and Activities:
Jump ropes
Hula Hoops
Sketchbook with oil pastels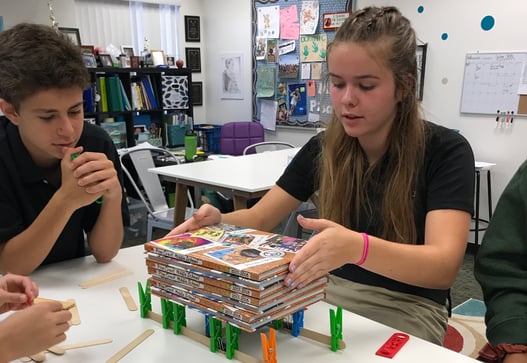 Middle School (Grades Six through Eight)
Pine Crest Middle School teachers and students use design thinking as a way to learn and develop ways to collaborate, problem solve, and reason. Design thinking activities and gifts may help cultivate and develop this mindset which, when applied within the design thinking framework, results in an effective way to gather information, assess challenges, and thoughtfully generate ideas and potential solutions.
For the tinkerers at home, customize a toolbox for them to create and design projects. Items may include:
Post-it Notes
pencils
Sharpies
dry erase markers
scissors
tape
Wite-Out
yarn
pen drive
labels
adapters
protective eyewear
More advanced kits can include: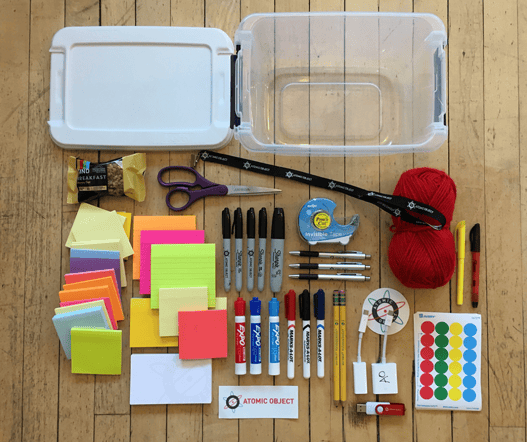 Upper School (Grades Nine through Twelve)
Upper School students may not be shy about telling you what they would like, but you can still surprise them with these suggestions to help incorporate Social and Emotional Education (SEE) at home.
Adult coloring books
Coloring books are great for stress reduction, and a great tool for those who start to practice mindfulness, or for those who have a hard time being still and letting their thoughts flow. When you color and focus on staying in the lines, it helps your thoughts flow more freely. The recollection of childhood play and creativity are a great way to disconnect and focus on self.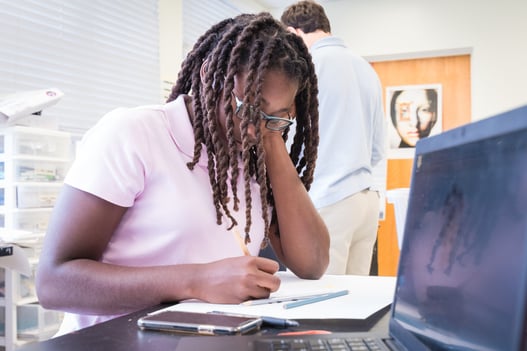 Weighted blankets
Weighted blankets calm the nervous system. The primary benefit is it helps focus you on the weight of the blanket on your body. Heated versions are available for cold nights.
Board games
Playing board games encourage and assist in connecting with others. The SEE initiative at Pine Crest highlights the importance of play and recreation as ways of decreasing stress, increasing resilience, and the developing the ability to collaborate and communicate with others.
This reusable digital notebook a fantastic tool for organization. Handwriting notes help create a strong motor connection with long-term memory. Rocket Book provides a multi-sensory experience from hearing, seeing, and writing information that is not replicated by typing.

Other gift ideas for Upper School students include:
Dry erase calendar message board
Daily planner journal
Yoga mat
Puzzles
On behalf of the faculty and students at Pine Crest School, we wish our entire community a happy holiday and new year filled with time spent with friends and family, great books, and enriching experiences!