Whether your child loves drones, chess, or drama, Pine Crest's new Middle School Enrichment summer camp is the perfect way for rising sixth to eighth graders to explore something new or dive into a hobby or passion they already have.

For the first time, Middle School aged campers will have the chance to design their summer experience. Every Enrichment offering is one week, allowing campers to mix and match their activities — sports, science, dark room photography, and more.


Click here for the Middle School Enrichment Calendar.

Courses on escape rooms, data modeling, and the smash hit novel "Fantastic Beasts and Where to Find Them" were all designed by Pine Crest faculty to stretch students' imaginations while simultaneously developing their creativity, communication skills, critical and analytical thinking, and problem solving.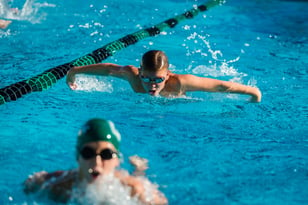 These student-focused camps will introduce campers to topics that they can study, but will also encourage them to look at topics in a new way. The aim is to bridge the world of academics to campers' own passions and show them that learning is fun.
From the artist to the coding whiz, there is something for everyone. Find the perfect summer program for your child.