For more than 60 years, Pine Crest Summer has been a favorite among parents and campers alike.
New for 2019, we are excited to share programming designed just for Middle School aged campers from grades six to eight, led by experienced and beloved Pine Crest School faculty members.
Download the Pine Crest Summer Brochure
Alongside camps in the arts, sports, and science, technology, engineering, and math (STEM), check out a few of our signature programs:
Dessert Science
Dr. Trish Stevens, Upper School Science Teacher
Do you have any budding scientists who also love dessert? Can you think of a more fun way to learn chemistry than through the joy of eating? Students will indulge in dessert gastronomy as we create, taste, discover, and understand the chemistry behind the sensory qualities of desserts.
EveryBODY Stat
Mr. Ivan Delgado, Head Athletic Trainer
Campers will have hands-on experience with actual procedures and methods doctors use in the medical profession. Students will learn how to dissect and suture up in real life just like their favorite medical shows. Mock scenarios will be part of the curriculum where students will be given real-life medical dilemmas and must solve the problem using everything at their disposal. DNA isolation, biopsy simulation, and blood typing will also be learned using the best equipment available.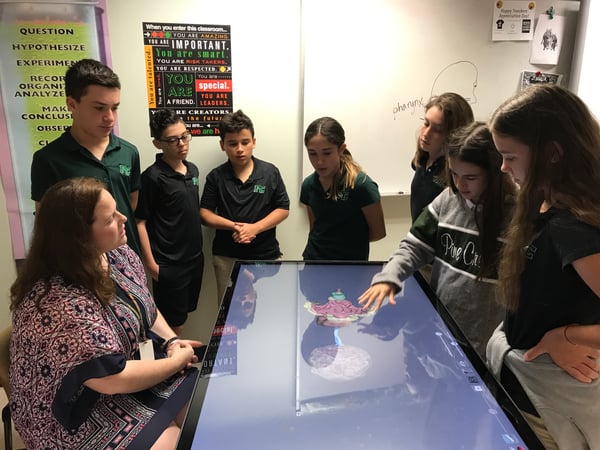 Fashion Wearables
Ms. Kelly Paredes and Mr. Sean Tibor, Computer Science and Technology Specialists
Smart clothing and wearable technologies are here to stay. Learn some techniques and tricks in wearable technologies and then design your own product and the next best "wearable" thing.
Fast & Furious Race Cars
Nicole Vetancourt, Lower School Science Teacher
Race to win! Design your own race car to compete on a track. Engage in woodworking skills to create the fastest car. The strategy is a must if you want to make the fastest car.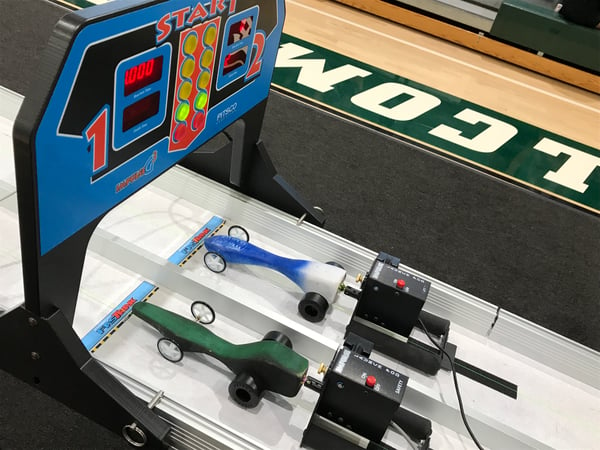 Fiber Arts
Ms. Ileana Lavender, Middle School Art Teacher
Fiber arts is anything having to do with natural or manmade fibers such as cotton, silk or polyester. We will scratch the surface of the endless fiber arts possibilities. Painting, printing, sewing, dying and batik will be included in this fun, fast-paced camp.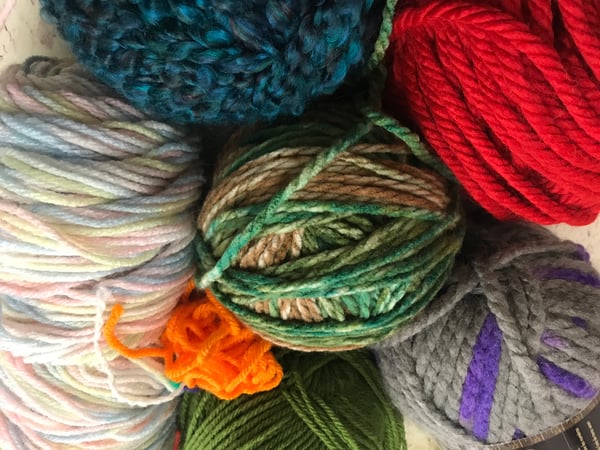 Forensics: Pine Crest Investigative Services (PCIS)
Kathryn Rice, Upper School Science Instructor (Fort Lauderdale)
Caitlin Cowan, Middle School Science Instructor (Boca Raton)
Learn how real forensic scientists work with evidence in the lab to solve crimes. You will become an expert in cutting edge techniques such as DNA analysis, blood spatter analysis, fingerprinting, trace evidence analysis, and footwear impressions, all while learning how to research, keep an accurate chain of custody, and testify in court. You and your team will work together on a case to gather evidence, study the clues, analyze the data, and (if you have got what it takes) solve the crime.
Green Genes
Ms. Jennifer Gordinier, Upper School Science Instructor
Become a DNA scientist! Discover the unique structure and function of DNA and investigate how to understand its universal role as a genetic blueprint using the very tools scientists use to manipulate DNA. Campers will gain knowledge and practice of DNA biotechnology by introducing a fluorescent "green gene" normally found in the jellyfish Aequoria victoria into bacterium. Each day's activities are designed as an entry point for the next day's lab work; proficiency in learning and applying laboratory techniques are an essential component of the toolbox that will make you a DNA scientist.
Young Flyers
Mr. Jeff Johnson, Athletic Director
Join us for a fun and educational experience while learning about the Fundamentals of Flight. The majority of the instruction will take place in the classroom similar to a pilot's "ground school." Expect to learn about aerodynamics, the weather, and the parts that make up an airplane.
Check out our camp brochure for more of our camp offerings for campers of all ages, and don't forget to register today!