"You never know where opportunities will come from. You just need to be prepared to meet them," says David Clark to his students. Mr. Clark serves as Head of School on Pine Crest School's Boca Raton Campus.
A member of the School's faculty since 1999, Mr. Clark was inspired to be an educator by one of his own teachers when he was in high school.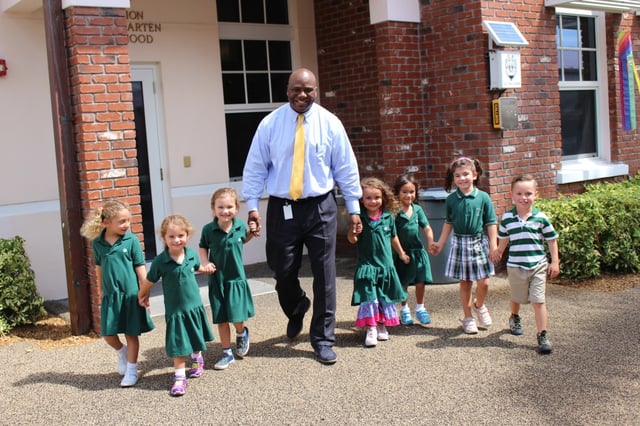 "My pre-calculus teacher turned me on to what it means to be a good student," said Mr. Clark. "I realized when you have a teacher who cares and wants to see you succeed it makes a difference. He cared for me and gave me the attitude of wanting to support and help my friends and be kind to others. I felt good about that and have tapped into that characteristic throughout my life and career."
Although Mr. Clark attended Dartmouth College majoring in engineering and mathematics, his first job out of college was as a professional running back for the Cincinnati Bengals in the National Football League.
"I grew up playing football, basketball, soccer — I played sports year-round from the time I was six years old," said Mr. Clark. "Football became a passion of mine when I was in high school. I played for my high school team and had the opportunity to be recruited by Tufts University, which is where I thought I was going to go to school. Dartmouth came out of nowhere. I was waitlisted when I first applied but was accepted during the summer. My mom came to me and said that I should go to Dartmouth, so I did, sight unseen."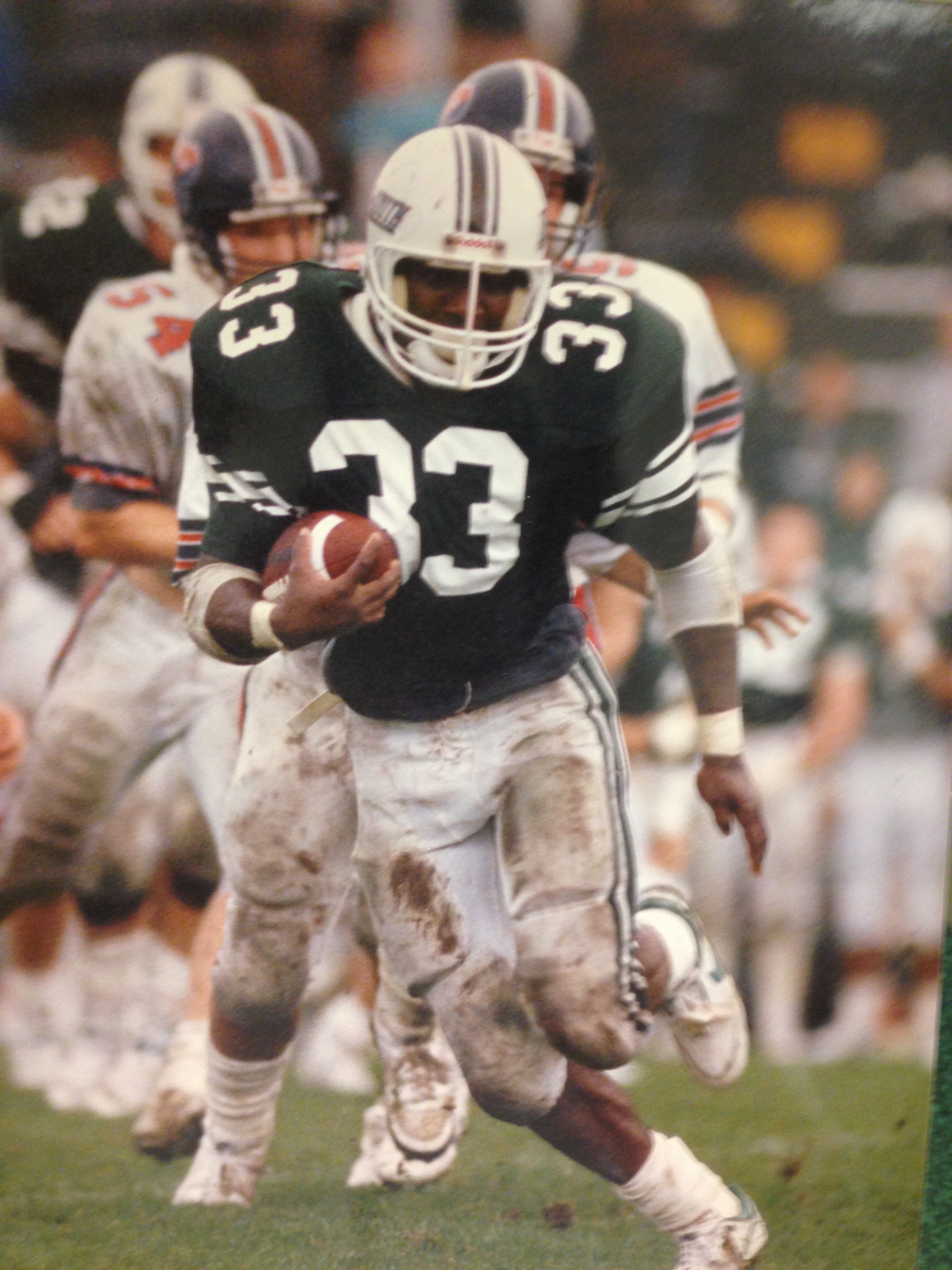 "When I got there, I wasn't on the roster for football. They didn't know who I was, so I spent time getting to know people. I tried out as a walk-on and made a name for myself. After graduating, I signed a contract with the Bengals and played with them for a short period of time in 1990."
Not expecting an opportunity to play professional sports, Mr. Clark had already interviewed for teaching and engineering jobs, noting that again, he wanted to be prepared for any opportunity that might have come his way.
"After playing for the Bengals, I kept training but wasn't sure what I wanted to do," said Mr. Clark. "I played with the World League of Football but was injured. That summer, I was offered my first teaching job as a math and computer science teacher and as a football and track coach at my alma mater."
Eight years later, Mr. Clark was offered his first position at Pine Crest as the Dean of Students in the Upper School, where he would also teach two sections of pre-calculus. While he says he misses the Upper School, Mr. Clark says working with the School's youngest students allows him to truly see what it means to prepare a student for the future.
"Here, I can open the window and help them see what they will need to be successful students and adults," said Mr. Clark. "Independence, responsibility, learning to connect with teachers, having to make choices — all those skills are necessary for them to succeed. We build students to this point, teaching them to make mistakes and move forward positively."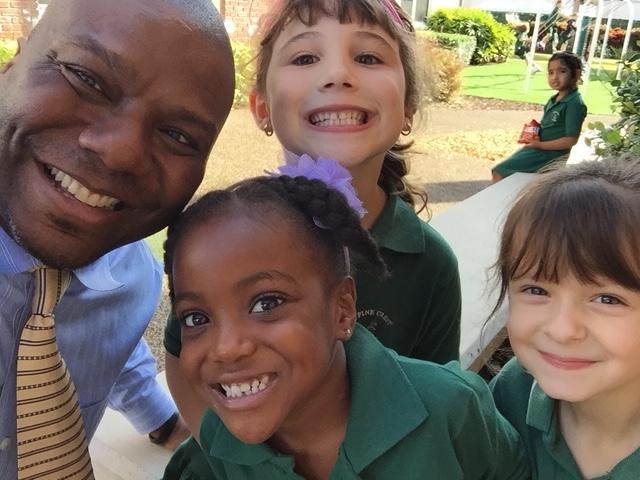 After 20 years at Pine Crest, Mr. Clark says there are three things he loves most about working here: collegiality, the relationships with students, and the possibilities for faculty.
"The collegiality is unbelievable," said Mr. Clark. "There are many people who have inspired me. My relationships with the students are of immeasurable worth. When students come back to campus as alumni, it is always nice to see what they are doing today and the kind of impact you have had on someone."
Mr. Clark explained that while teaching the curriculum and helping students master the subject matter is important, an educator's role is often deeper than that.
"For me, the most rewarding part of my job is that the students know I am here for them and their families no matter what — they always know I have their best interests at heart," he said.
He then shared his thoughts about the space Pine Crest provides for faculty and staff to continue growing professionally.
"I talk regularly about the possibilities for faculty members at Pine Crest — there is no ceiling," said Mr. Clark. "The unlimited potential that our faculty and staff have here is unparalleled, and that is why we have teachers who have been here for so long. These educators love what they do, where they are, and that they have the ability to grow — just like I did."
Not only is Mr. Clark an administrator at Pine Crest, but he is also the proud father of three Pine Crest alumnae.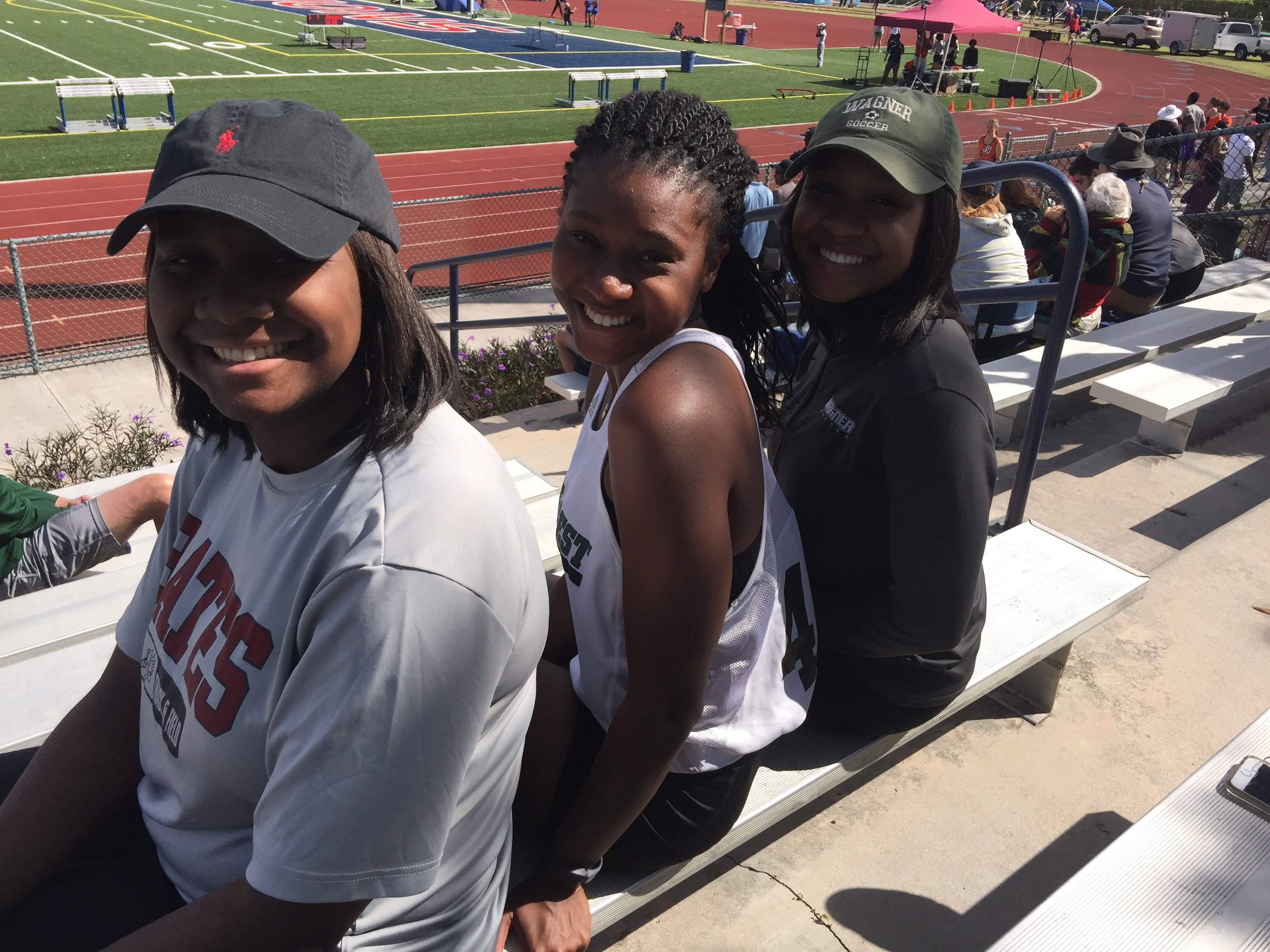 Amber '12, Ashleigh '19, and Autumn '16 Clark
"To have watched all three of my children go through this school and do what they are doing makes me so proud," he said.
Recently, his eldest daughter Amber '12 took a position as a teacher with the fifth grade.
"Watching Amber come back to teach — I had to leave the room because I was so emotional," said Mr. Clark. "To see how students connect with her is incredible."
Mr. Clark offers some advice for students and alumni who may be reading this.
"Take every opportunity you have and work hard," said Mr. Clark. "Take your time making decisions. I wasn't sure about football or engineering, but I found my passion working with people and students. I was drawn to education because I felt there was a lot for me to give. Find what you love and make a career out of it."