Admission season for independent schools is well underway. While families look forward to campus tours and face-to-face interviews during a school search, COVID-19 health and safety modifications require these activities to look a little different this year.
For families considering Pine Crest School for the 2021-22 school year, the Office of Admission remains committed to sharing the School's vision and getting to know our candidates virtually.
The Virtual Campus Tour:
We encourage families to attend one of Pine Crest's online open houses, Tour & Explore PC, to learn more about the School and take part in a virtual tour, narrated by parent volunteers (pre-kindergarten through grade five) or student ambassadors (grades six through 12). Guests will also hear from our President, Division Heads, and the Admission Team.


The Application Process:
Parent interviews and student interviews and assessments are being conducted virtually via Zoom.
Understandably, some students are more comfortable than others online, so Admission Officers make this interaction engaging and enjoyable for all applicants.
Families may self-register online for their interviews and assessment appointments. Typically, the parent interview takes place first, followed by the child assessment or student interview, depending on the grade level. Preparation and practice for the virtual meeting are not necessary. Admission Officers' goal is to assess each child's current academic ability level/prior exposure, as well as their potential to thrive at Pine Crest. This includes exhibiting confidence, independence, kindness, perseverance, and other social and emotional traits that would contribute to success in our academic environment.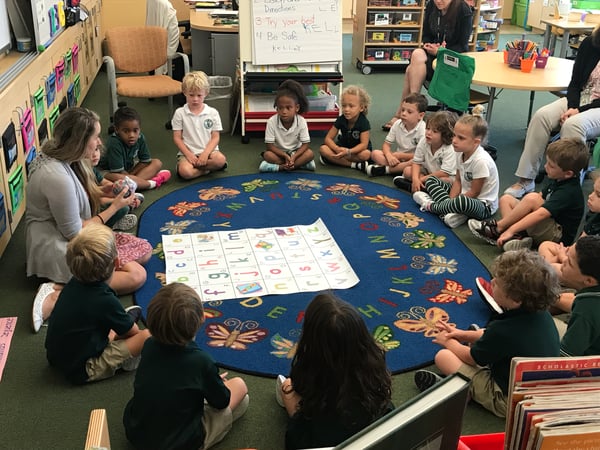 Families applying for pre-kindergarten should note that children must be 3 1/2 years of age to begin the admission process, and they must be four years of age by August 1.
Due to Pine Crest's advanced academic curriculum, students are a bit older for their grade level than at some other schools. Pine Crest pre-kindergarten students are typically 4 1/2 to 5 1/2 years old, and kindergarten students are 5 1/2 to 6 1/2 years old.
Additionally, Pine Crest does not promote students to the next grade level based on ability. Educators feel that it is vitally important to a student's social and emotional education to be in class with children their age, and teachers provide a differentiated curriculum within each classroom that allows for students to progress at their own pace and continue to be challenged.
The Office of Admission is open, and the admission team is available Monday through Friday, 8:00 a.m. to 4:30 p.m. at admission@pinecrest.edu or 954-492-4103.
Applications for the 2021-22 school year are available online. Start your application today.