Coach Ruth Bresnahan, more affectionately known as "Coach B" around campus, has been a fixture of Pine Crest School athletics since 1988. However, her start at Pine Crest was actually in 1975 when she began working at Pine Crest Summer, known then as Pine Crest Day Camp.
Originally from Holyoke, Massachusetts, Coach B moved to Florida to attend Barry University. As a physical education major, she says it was a natural course of study for her.
"I loved physical education as a child," said Coach B. "In elementary school, I loved competing in the presidential fitness competition. We used to have all those competitions in fourth through sixth grade, and I always won the awards. I was always active outside, and when I went to junior high, I guess I just related to the physical education teachers I had. I played badminton, volleyball — I just loved being active. Since I was a kid, it was always in my mind that I would become a physical education teacher, and it came to pass."
While earning her bachelor's degree, Coach B was in search of a summer job to complement her studies. That is when she discovered Pine Crest through a family friend.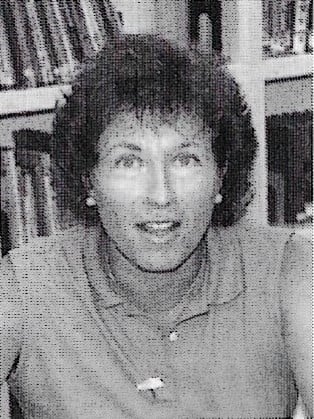 Ruth Bresnahan at Pine Crest School in 1990
"I filled out an application with Tony Jaswinski [former Upper School English Department Chair]," said Coach B. "They were looking for an archery specialist, and I got the job. That's how I got my start at Pine Crest. In the back of my mind, I thought, 'wow, this would be a great place to teach.'"
It would be another 12 years before Coach B would join Pine Crest as a full time faculty member. In that time, she taught at St. Clements during the school year and spent her summers at Pine Crest.
"I was still working at camp and dreaming of getting the opportunity to teach at Pine Crest," said Coach B. "I was a season ticket holder for the Fort Lauderdale Strikers soccer team, and I ran into physical education teacher Ann Rousseau. At the time, Bill Munsey was the Athletic Director, and Ann asked me to start the girls' soccer program at Pine Crest. So I would teach at St. Clements during the day and coach soccer in the afternoons at Pine Crest, and I did that from 1978 to 1988."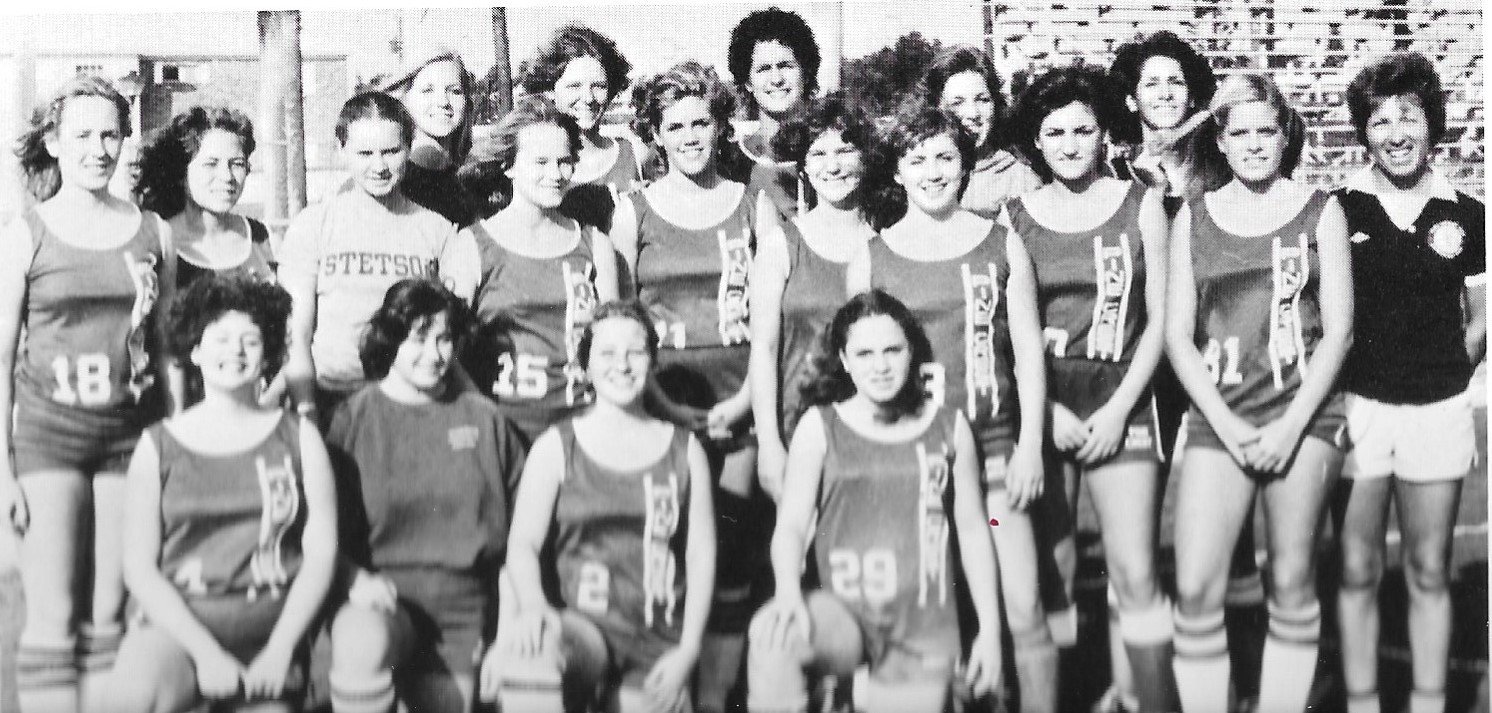 Pine Crest School Girls' Soccer Team 1980

In 1986, Pine Crest acquired Boca Academy, which would become the Pine Crest School William McMillan Campus. It was then that Coach B got the call she had been waiting for; there was an open position to coach physical education at the new campus starting in 1988.
Two years later, a physical education position opened up in Fort Lauderdale, and Coach B was asked to take it in 1990. Shortly after making the move, she was tapped to launch extended day programming, a new offering that was starting to grow among independent schools.
"When I stopped coaching soccer after eight years, the former Director of Admission John Harrington '55 called me to see if I would be interested in starting an extended day program in the Lower School," said Coach B. "He sent me to a professional development conference to learn how to be a director of extended day programs. From there, I started growing the program to where it is today."
Most recently, Coach B taught health in the Middle and Upper Schools in addition to another offering she brought to campus — yoga.
"I was always interested in learning about yoga," she said. "I started taking yoga classes on Monday nights and learned that the instructor offered trainings to become a yoga instructor. I decided to enroll in her program and started introducing yoga in some of my classes. I earned my certification, then really started lobbying for it to be incorporated in the Middle School. I have since started offering yoga to Upper School student-athletes as well."
Karen Gilbert '81, Peggy Fitzgerald '83, Patricia Jeu de Vine '81, Dave Smith, Mary Beth Jeu de Vine, and Ruth Bresnahan at Pine Crest School in 2016.

"I work with student-athletes from several of our athletic teams in the Upper School," she continued. "They were resistant in the beginning, but then the coaches encouraged them to explore yoga and the benefits it would have for each of their particular sports. Students look for me now! I have also started working with the weight room staff in the Brandon Knight '10 Performance Center to use yoga more widely. Everyone's attitudes have been changing; there is a new philosophy about moving well — moving more fluidly."
Coach B's dedication to wellness is evident in all she does, both in her professional and personal life. Outside of school, it is not uncommon to find her participating in organized walks in Fort Lauderdale or biking through her neighborhood.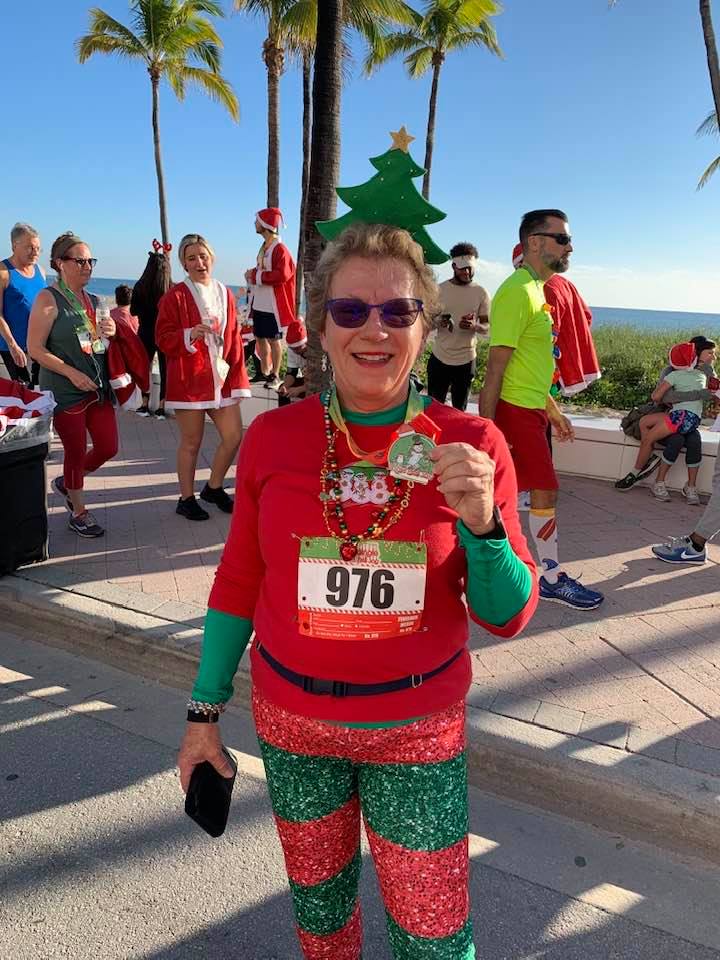 Ruth Bresnahan at the Fort Lauderdale Jingle Bell Jog in 2019
"I say to my students all the time, repeatedly, that this body of ours is a machine," said Coach B. "Your body's capabilities are unbelievable. If you don't have your health you have nothing. Everything that is going to be the basis of your dreams and your aspirations require that you take care of this machine first. How you eat, your sleep patterns — you must find the activity you're most passionate about and try to balance it with whatever your career is going to be. If you don't take care of this machine, you cannot do anything else."
With a total of 41 years spent working at Pine Crest, Coach B says that what has kept her here all this time is the love she feels for the School as a whole.
"I love what this place represents and the privilege of being able to teach here," she said. "If I could have spent my first 12 years teaching here, I would have been happy to. The students who have bought into learning badminton, playing pickleball, or getting a pose in yoga, just made me so happy. I loved catching that 'ah-ha' moment on their faces. I never had any trouble getting dressed in the morning and coming to work. I got to see all these people I really liked, from the cafeteria to the rest of campus. I had amazing mentors, it was a blast and I never wanted to leave."
Looking ahead to her retirement, Coach B is looking forward to traveling and perfecting her golf game.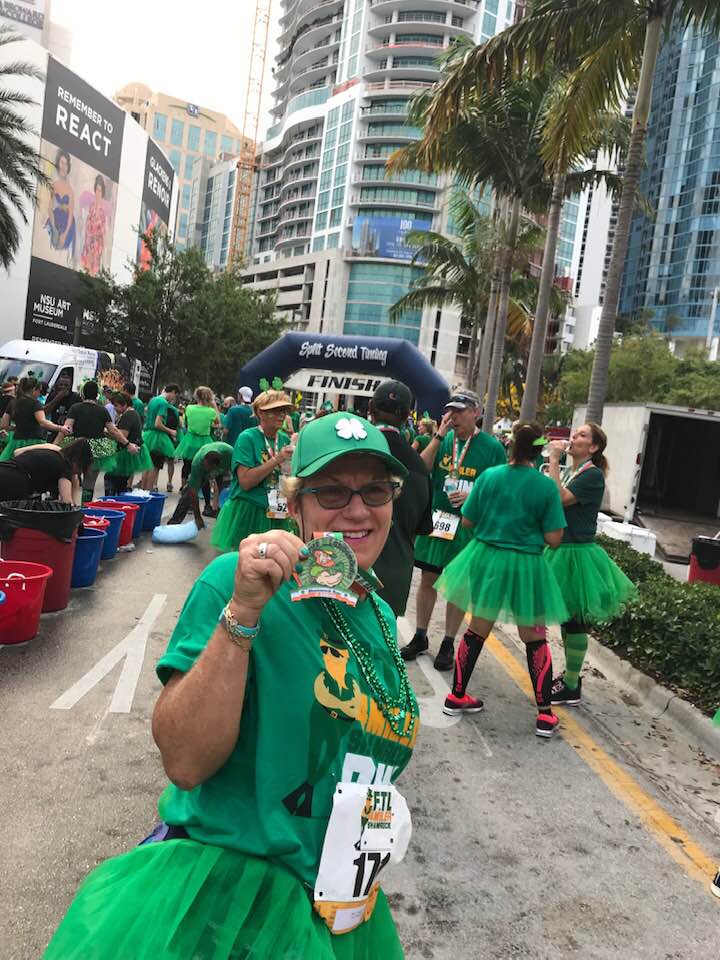 Ruth Bresnahan at the Fort Lauderdale 4 Mile Shamrock in 2019


"I have already joined a golf league," she said. "The first trip I am taking is to the Solheim Cup. I also love art and photography. I plan to keep biking, walking, and working on my yoga."
She does have advice for new faculty members coming to Pine Crest.
"Be very organized," said Coach B. "Listen to your department and let them guide you as you maneuver through your years at Pine Crest. Be creative — when there are opportunities to go to workshops for professional development, take them. Remain open; this is a place where you can grow and learn new things. The School wants you to do well and grow, so be open to guidance from those who have been here for a while."