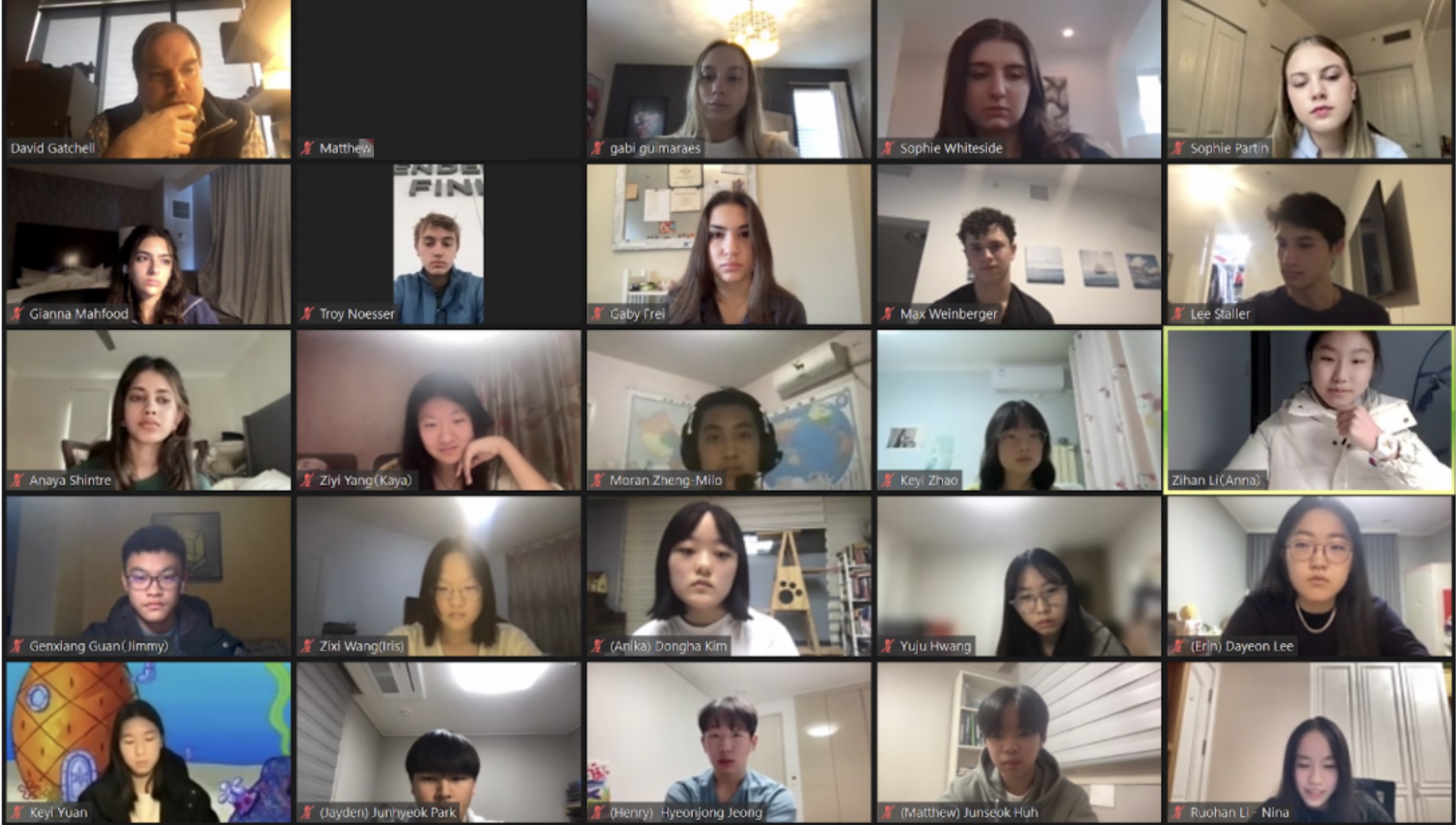 By: Elani Kodner '24

Fifteen (15) members from Pine Crest Upper School's second-year social entrepreneurship program were invited to participate in the Global Problem-Solving Institute (GPSI) pilot program. The GPSI is a virtual innovation laboratory where high school students from across the globe collaborate to solve some of the world's most challenging and complex problems.

The pilot program was offered to three schools from the United States and one each from South Korea, Japan, Turkey, India, and Kazakhstan. Students had the opportunity to work on solutions for one of two societal issues: Disabling Non-Communicable Diseases or Food Fixes and the Climate Crisis. During the 12-week program, students gained knowledge in existing subject areas by exploring methodologies of environmental science, economics, and the psychology of persuasion to analyze the problems and formulate solutions. Students worked individually and collaboratively with peer schools and university professors worldwide using the design thinking methodology.


"Working with an international cohort of the GPSI has exposed us all to perspectives from diverse cultures," said Troy Noesser '24. "Having the opportunity to study disease prevalence and mitigation with international students allowed us to explore ideas and solutions that fit within a global context."

Students in the Disabling Disease track worked with Dr. David Gatchel, Clinical Professor of Biomedical Engineering and Mechanical Engineering. Dr. Gatchel also serves as Director of the Manufacturing and Design Engineering (MaDE) program at Segal Design Institute, inside the McCormick School of Engineering at Northwestern University. Under his guidance, students mapped the biological, cultural, and behavioral factors contributing to the prevalence of noncommunicable and chronic diseases like cardiovascular illness, cancer, chronic respiratory pathophysiology, and diabetes. Students spent 12 weeks utilizing design thinking principles to develop a deeper understanding of core concepts in medical anthropology, psychology, neuroscience, and biomedical engineering to generate proposals to reduce the incidence of preventable diseases.

"Working within an international cohort pushed me to view global issues through a cross-cultural lens," said Gabrielle Frei '24. "Through the sessions, we researched medical recommendations from around the world to create a curriculum that educates young students about the dangers of antibiotic resistance. We encompassed various biases from different cultural and psychological frameworks in order to address global perspectives regarding the use of antibiotics."

Students on the Food and Climate track worked alongside Dr. Leshui He, Associate Professor of Economics at Bates College. Together, they worked to map the food supply system and identify critical factors contributing to the problem. Their goal was to look at ways to alter consumption habits, reduce waste, and improve equitable access to food in an environmentally sustainable way.


They presented their research to industry leaders within the fields of economics, political science, and environmental science.

"I was able to deepen my understanding of climate change by analyzing the intersection between long-term shifts in temperature and weather patterns and food waste," said Gimani Rose '24. "Using an entrepreneurial mindset allowed me to better understand all stakeholder needs to propose innovative solutions to the problem of food waste."

Although the pilot has ended, students can continue their research with professors and the global cohort. Several of them have visited Dr. Gatchell at Northwestern to learn more about biomechanical engineering and his innovation lab. The incoming juniors will begin a new program cohort in January 2024, including students from Ethiopia, Zimbabwe, and El Salvador.