By Danielle Weisfisch '20

Pine Crest's Entrepreneurship Dedicated to Global Engagement, or EDGE, is home to the School's entrepreneurship program and STEM-related student organizations.
EDGE was designed with student input as a space for collaboration. Some of the features of the space include floor-to-ceiling whiteboards, multiple collaborative stations, computers tailored for computer assisted design (CAD), modular furniture, and various accessories to facilitate students' creativity.
These resources help students brainstorm and bring their ideas to life with all the materials they need at their fingertips. Beyond the space, EDGE programs promote the development of an entrepreneurial mindset in Pine Crest students.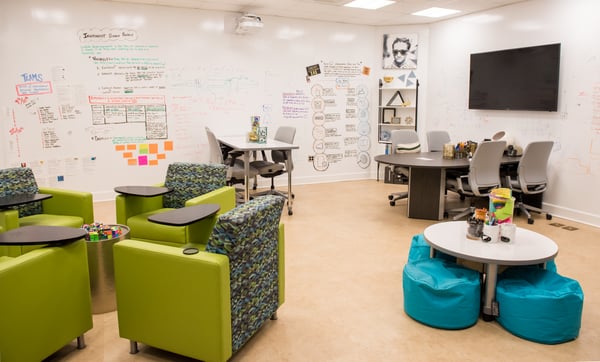 "The EDGE space promotes cooperative learning," said John Kolettis '21. "Students can develop their ideas in an environment where failure and risk-taking are encouraged and will ultimately lead to success."
EDGE was developed after students working in the Zimmerman Family iLabs and Mintz Family iLabs, our Fort Lauderdale campus and Boca Raton campus makerspaces, were looking for ways to take their ideas to the next level.
With a focus on social impact projects and entrepreneurial ventures, the EDGE space has become a home for students to refine and further develop their ideas.
Students' passion for this field is driving a new arm of the School's curriculum. Currently being planned for the 2019-20 school year are a variety of opportunities for students in Lower, Middle, and Upper School to integrate design thinking, principles in economics, and social entrepreneurship.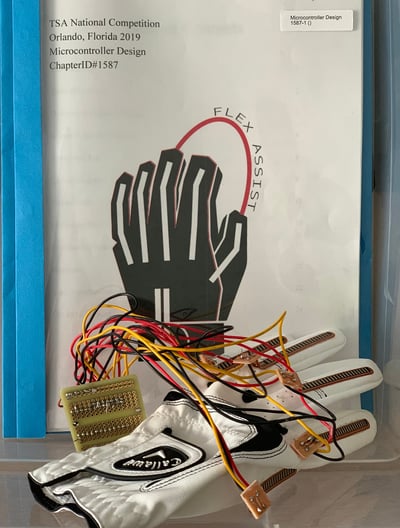 Lessons for students will be designed for every grade level to be age-appropriate, and will introduce challenges and projects based on real-life businesses, explore major areas of business, and introduce students to key marketing concepts.
"These resources will be invaluable to students," said Amy Varo-Haub, Fort Lauderdale Middle School Head and Director of Innovation and Entrepreneurship for Pine Crest School. "This curriculum will allow students to take away the concept of idea versus opportunity and apply it to solve real world problems."