Walk along a New York City sidewalk for long enough and you may discover a delicious slice of pizza, a one-of-a-kind retail flagship store, dozens of high-rise buildings — and miles and miles of scaffolding, also known as sidewalk sheds.
Made of wooden planks and metal poles, the sheds are temporary structures on the outside of a building being built, repaired, or restored. New York City's Local Law 11 requires owners of buildings above six stories to have their facades regularly inspected to prevent any debris or masonry from shaking loose, falling from great heights, and injuring pedestrians below.
Scaffolding is so prevalent in New York City that, in 2017, The New York Times reported 280 miles of sidewalk scaffolding in front of 7,752 buildings, which is enough to encircle Manhattan nearly nine times.
In 2009, the City of New York Department of Buildings launched a design contest in the hope of one day replacing traditional dark sheds with visually appealing options. Pine Crest School alumnus and architect Andrés Ulises Cortés '92 and his team at Agencie Group entered the design contest and beat out over 450 entries from major firms around the world to win for their Urban Umbrella design.
After the contest announcement, the Agencie team began engineering, testing, and building the first Urban Umbrella, which was unveiled by Mayor Michael Bloomberg at 100 Broadway in the heart of Manhattan's Financial District.
The possibility of redefining city sidewalks in dense urban centers for new development or restoration became a reality. Andrés and his team began developing business plans and raising venture capital and by 2016 had acquired new customers in New York City, Vancouver, and Toronto. Urban Umbrella appeals to city business owners.
While traditional scaffolding serves a practical need — pedestrian safety — it negatively affects urban businesses due to poor visibility and decreased foot traffic.
"With rents as high as $6,500 per square foot in major cities like New York, businesses are loath to lose customers due to poor visibility," said Andrés.
Using robotically fabricated recycled steel components, translucent panels, and customizable LED lighting, Urban Umbrella resembles an open umbrella. With its elegant, inviting design, Urban Umbrella allows for air, light, and movement while a building is under repair, solving a big pain point for businesses while also allowing pedestrians to continue to enjoy exploring the city.
As with most startup ventures, there have been bumps in the road — supply shortages and design challenges, for example — that have required Andrés to go back to the drawing board repeatedly to improve design, fabrication, supply chain, marketing, and all areas of his business.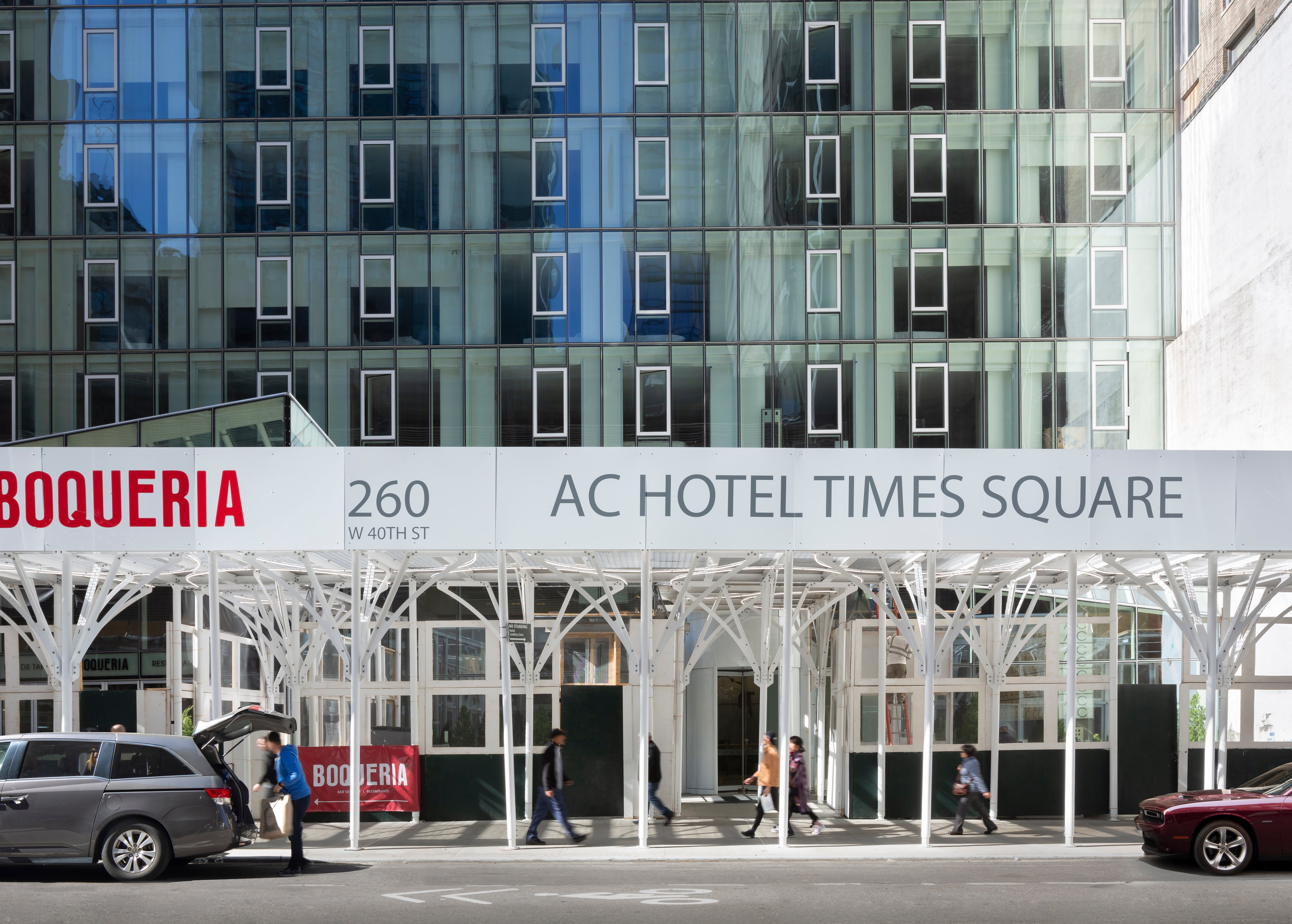 When listening to Andrés speak about his work at the Agencie Group and their Urban Umbrella project, it is abundantly clear that he is doing what he loves. To him, an entrepreneurial mindset requires a willingness to persevere and work under adverse conditions.
"There are going to be successes and failures; I take nothing for granted," said Andrés. "Knowing this, my advice to students and young adults is to select a career path based on something you are passionate about. Make decisions based on what you enjoy…that is the fuel that will push you through the tough times."