By: Danielle Keyes '24
As the end of summer approaches, nerves inevitably creep up as the start of school is around the corner. Especially for incoming freshmen, and even more so for students coming from Pine Crest School's Boca Raton campus. That is how it felt for me, anyway!


My name is Danielle, and I am a Pine Crest lifer, a student here since pre-kindergarten on our Boca Campus. I remember feeling nervous when it was my turn to move to the Upper School at the Fort Lauderdale campus. Since I was in that position not long ago, I wanted to share three things I wish I had not worried about before moving into Upper School. I hope they will alleviate some nerves and worries.
The campus is new to everyone.
I was scared of having to find my way around a new, much bigger campus and thought students from the Middle School in Fort Lauderdale would already be experts. I imagined being late to class because I didn't know where anything was or missing my lunch period because I could not find the cafeteria. I wish I could go back and tell myself to relax!
The reality is that moving into the Upper School is a new experience for everyone. Before the start of the year, there are several opportunities for students to get to know the campus and each other. For example, summer courses are open to rising freshmen and are often encouraged to allow for more flexible schedules during the year.
The week before classes begin, the Upper School hosts an orientation day for the entire freshman class. The whole class comes together, tours campus, meets upperclassmen, administrators and faculty.


The ride from Boca Raton to Fort Lauderdale is easy, and the Pine Crest buses are beyond nice!
For Palm Beach County dwellers, Fort Lauderdale can seem far, but the truth is that the commute from the two campuses is an easy one.

Pine Crest has bus transportation from the Pine Crest Boca campus to the Fort Lauderdale campus. The buses are air-conditioned, have wifi, seatbelts, and are convenient for students (and families) to get to campus. While on the bus, students will complete homework, socialize, catch up on sleep, or just put their headphones in and relax.
You will make incredible new friends with similar passions and interests.
Going into Upper School, I was happy with my friend group and didn't want things to change. Of course, that did change! During my first summer course, I was put into a group for the final project. My group members were super funny and had similar interests as me. Making new friends and holding onto old ones has been a highlight of my Upper School experience, and three years later, those group members are some of my best friends along with my friends from Middle and Lower School.
My biggest piece of advice is to have an open mind because those new classmates can become your closest friends.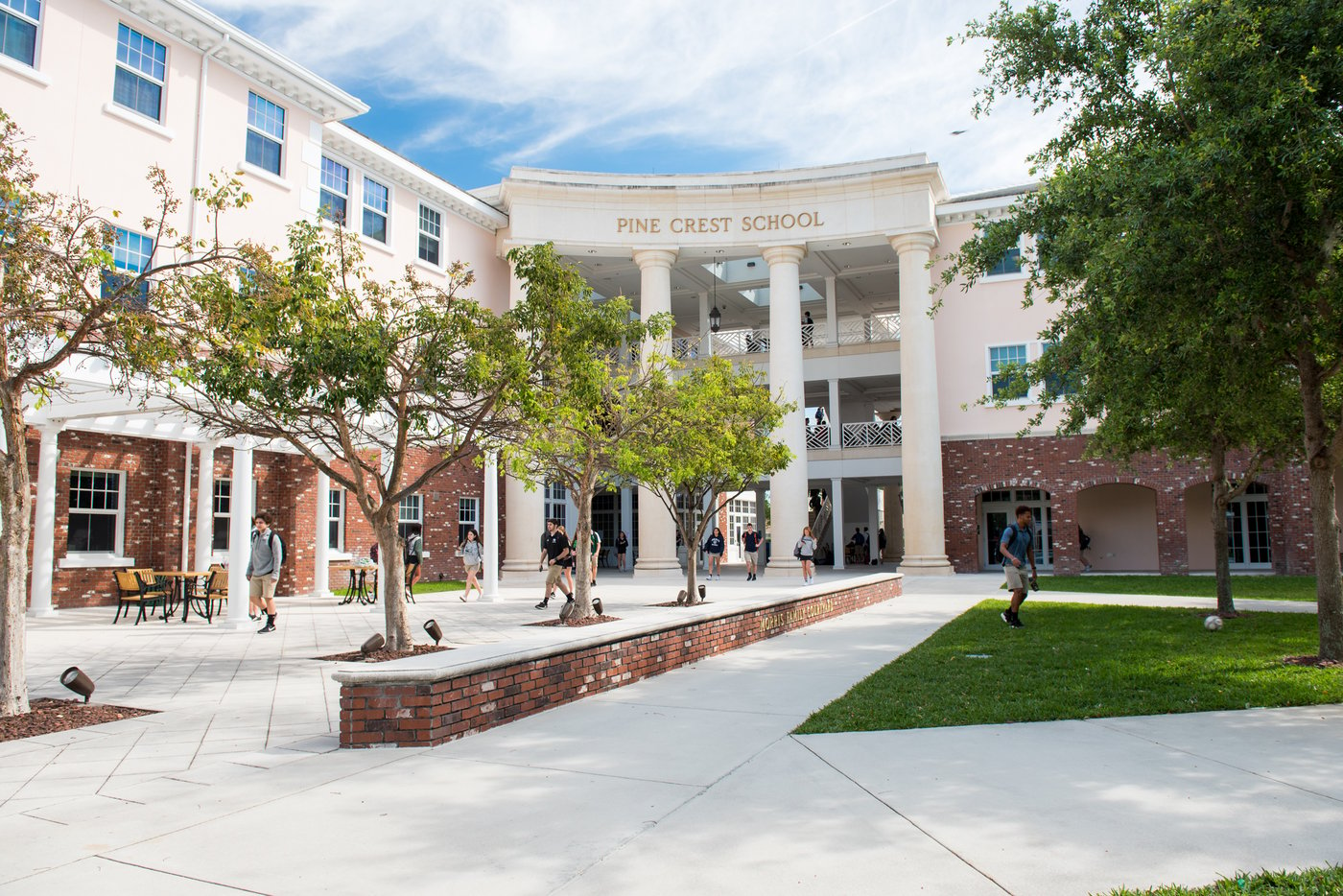 As a rising senior, I can confidently say that attending Pine Crest Upper School has given me opportunities beyond measure. My experience has shaped me into a problem-solver and creative thinker, and I cannot wait to see where those skills take me in the future.
To rising eighth graders, I promise all the nerves will go away when you arrive at the Upper School. You will soon understand why so many alumni credit their success to their time in the Upper School. Trust the process, ask for help, and take advantage of every opportunity you can. In the end, you will look back and have no regrets.
Meet a fellow lifer from the Boca Raton campus, Dhiya Reddy '23. In this video, she shares her experience coming to the Pine Crest Upper School.