As a two-time Tony Award-nominated Broadway co-producer and practicing entertainment attorney, Class of 2010 graduate David Manella's professional and personal lives revolve around theater. More than a decade after his high school graduation, David credits Pine Crest with sparking and nurturing his interest in this field.
"When I was in sixth grade, Mr. Tad Harrington recruited me to play the role of Young Patrick in the Upper School musical, Mame. Here I was — this shy and reserved middle schooler, hanging out with the cool kids of Upper School. They would pick me up after classes and take me to dinner with them before rehearsals. This was my first genuine community, and the moment that I came into my own."
After Mame, David dove into Pine Crest's performing arts ecosystem headfirst, participating in band, chorus, debate, and theater. He even traveled with teachers and mentors Mr. Christopher Fitzpatrick, Mr. James Patrick, Mrs. Amy Cichoski, and Mrs. Brenda Gooden '17H to Scotland, where a group of Pine Crest students wrote and performed in an original musical at the renowned Edinburgh Fringe Festival.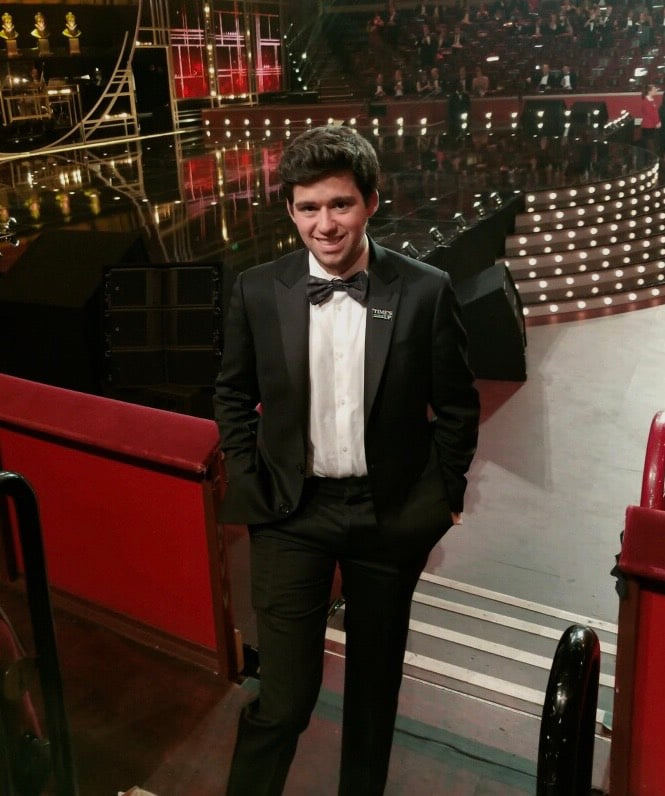 After Pine Crest, David continued to develop his interest in the arts as an undergraduate at Harvard. However, his focus within the field soon shifted. "At Pine Crest, I think that I was cast more for my enthusiasm than my talent. So in college, I decided to give something else a try. I was drawn to producing because producers have a hand in so many different elements of the creative and production processes."
At Harvard, David studied government and enjoyed conducting research and writing in his social science courses. As he approached his senior year, David searched for post-graduation opportunities where he could use these skills while remaining involved in the arts. He soon found the perfect fit: a joint degree program at Columbia University that combined a Juris Doctorate (JD) with a Master of Fine Arts (MFA) in Theatre Management and Producing.
In the years that followed, David landed what could arguably be his dream job. "I am an attorney at Loeb & Loeb, a law firm with offices in both Los Angeles and New York. My practice spans the entertainment and media industries," David explains. "I work in theater, film, television, and music, and on all kinds of matters, including entertainment finance, project development and production, and talent representation. I feel so fortunate. I set out on a narrow path and am now doing exactly what I wanted to do."
Outside of his legal career, David maintains a footprint in the business side of the entertainment industry. He has been credited as a co-producer on two Broadway shows, and he serves as a member of the Board of Directors for WP Theater, the nation's oldest and largest theater company dedicated to developing and producing the work of women+ theater artists.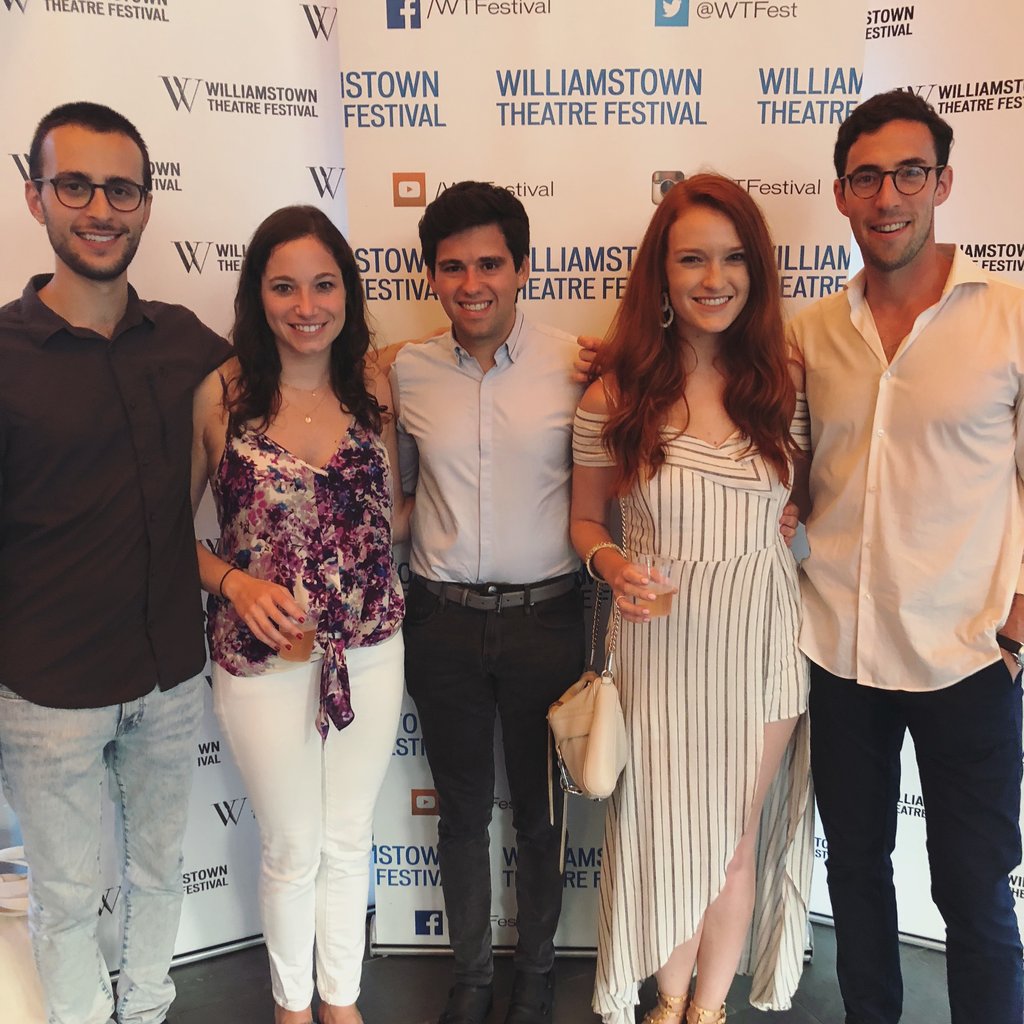 Pine Crest friends at the world premiere of LEMPICKA, a musical that David produced. Left to right: Nathaniel Braffman '10, Sharla Grass '10, David Manella '10, Jacqueline Cox '10, and Sam Doniger '10.
As David celebrates Pine Crest's current successes, he reflects on his own time at the School. While he feels indebted to Pine Crest for developing his core passions, he acknowledges where the school may have fallen short in some ways.
"I look back on my experience at Pine Crest with great fondness, but this experience was not without its challenges. When I was a student, the institution was behind where it needed to be in terms of LGBTQ+ inclusion, and diversity in general. I don't think any history class ever mentioned the Stonewall Riots, and I can't remember health classes covering issues related to LGBTQ+ health and sexuality."
"In some instances, the discrimination was explicit. Same-sex couples were prohibited from attending homecoming or prom together," David recalls. "I was not out at the time, and these experiences made it more difficult for me to come out."
Despite these painful memories, David recognizes that to some degree, Pine Crest helped him navigate his identity. "As is the case for most people, high school had its ups and downs. Generally, Pine Crest was an open community that encouraged its students to think beyond the confines of the School's four walls. When I was in ninth grade, the Upper School selected the Laramie Project as its fall play. The Laramie Project tells the story of the 1998 murder of gay college student Matthew Shepard. Back in 2006, many schools would not even permit their students to read this play. But when I was a freshman, my classmates and I were using this text to engage in conversations about homophobia and prejudice."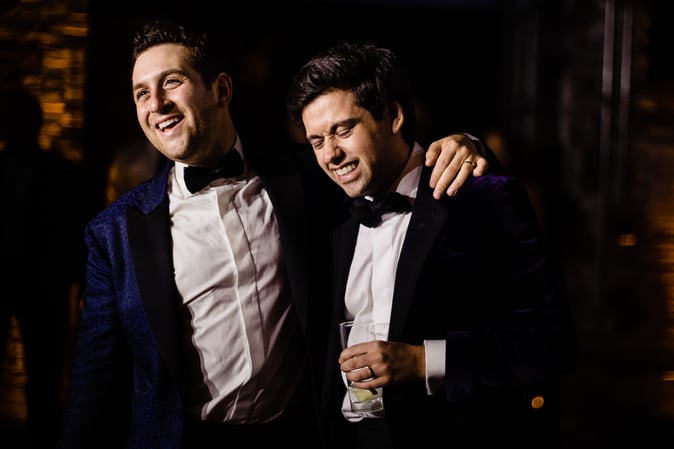 David Manella '10 with husband Oliver Roth.
David is becoming increasingly aware and appreciative of the efforts Pine Crest is making to foster a community that is accepting and open-minded, where all students feel they have a place and a voice. He hopes that by sharing his unique perspective, he can help the School continue to grow and better support both its current students and alumni.
"I know that within the last 12 years, Pine Crest has evolved, and it is now owning its evolution, rather than hiding from its past. This explicit acknowledgment of the School's imperfections will help alumni make peace with their own complicated experiences, and exemplify to current students the value of institutional introspection and change."
"These reckonings are occurring across many areas of society," said David. "In the theater, for example, there is an essential need for greater diversity and inclusion both on and off the stage. Theater serves as a crucial public forum through which we not only find entertainment and distraction, but also process the social, political, and cultural issues of our time. If this forum is to remain effective, it must welcome a broad population, and showcase a diverse array of stories and perspectives. The theater should belong to everyone, not just wealthy, white, upper-class New Yorkers who can afford premium tickets to Broadway shows."
David is particularly proud of one recent project for pushing the envelope of what commercial theater is expected to be. In 2019, David was a co-producer on the Broadway production of Slave Play, which was nominated for 12 Tony Awards, more than any other play in the history of Broadway.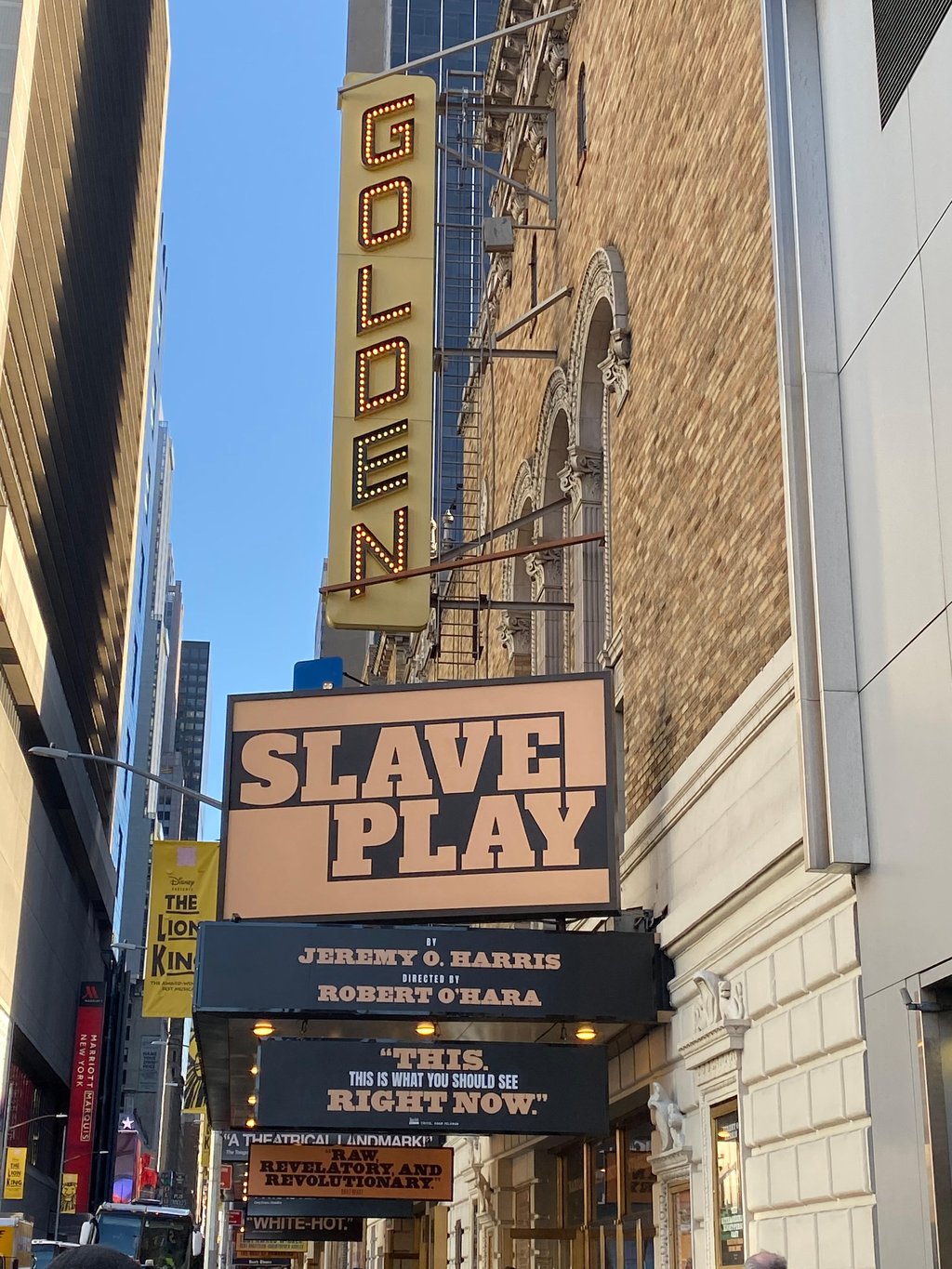 "Written by the groundbreaking playwright Jeremey O. Harris, Slave Play is about the intersection of race, gender, and sexuality in contemporary America, exploring the enduring legacy of slavery in the country. The play is provocative and complicated. It asks each audience member to recognize the role they play in promoting and maintaining systems of oppression. By embracing discomfort, the play sets an example for what so many institutions need to be doing right now."
Bringing the conversation back to Pine Crest, David added, "I am proud of Pine Crest for asking challenging questions, even where there are no easy answers. I think what our country and our culture need now is discomfort, and we can't shy away from doing the work. We need reconciliation, which won't be easy. The reckoning we are facing in America will be influenced by our strongest cultural institutions. We can continue to support each other, and schools like Pine Crest should continue to educate and support their students in learning to be open and celebrate all of our differences."