When Joseph Tepperman '99 started college at the University of Southern California (USC), he dreamed of working in a recording studio. However, he soon realized he was more interested in what was going on under the mixing console. He decided to change majors and began to focus on electrical engineering.
It was an unexpected afternoon coffee with a teaching assistant (TA) who would change Joseph's career path.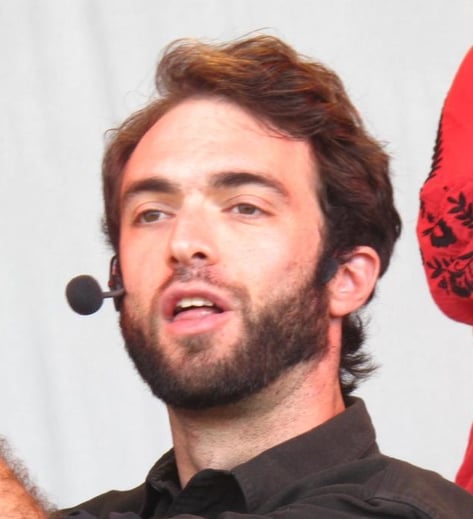 "I was going to a discussion with a TA from one of my basic electrical engineering classes," said Joseph. "I was one of the only ones to show up, so the TA asked me to grab a coffee instead. He told me about the research he was doing in automatic speech recognition, and it seemed almost the perfect combination of all my interests. I had not known it was a discipline I could study."
Joseph took an undergraduate research position at the USC Signal Analysis and Interpretation Laboratory (SAIL). An interdisciplinary lab, SAIL "focuses on human-centered signal and information processing that address key societal needs." (SAIL Website)
"I tell people that I train machines to understand language," said Joseph. "But then I correct myself because machines don't really understand anything. I train machines to listen for words. When I first started working on speech recognition, people would say 'I hate that, it never works,' but in the last five years people say to me 'I use that all the time. I write text messages while I drive, I yell at my microwave to make popcorn instead of pushing buttons!'"
Having earned his doctoral degree in electrical engineering, Joseph has been a lecturer at USC and the University of Colorado. He has published thirty research papers and worked as a Speech Researcher at Rosetta Stone. Today, Joseph is a Senior Research Technologist for Sensory, a consumer electronics company focused on lightweight on-device speech recognition.
"Most people don't realize that when they dictate something to a phone, it is being sent to the cloud to be clobbered with a powerful recognizer and sent back with a recognition result," said Joseph. "Instead, Sensory is focused on making speech recognition lightweight and nimble, so you don't need the cloud, making speech recognition available on other types of products, like a vacuum cleaner."
As machine learning and automated services become more prevalent, Joseph shared advice for what students can do today to prepare for the job market.
"What is rare to see, and so valuable, is someone with math and coding skills who is also well-rounded in other areas, with excellent communication skills," said Joseph. "I think it is important for all engineers to think about why they are coding these things. What is the larger story they are trying to tell? In my own experience, being able to enrich your engineering research with outside fields like music, literature, and foreign languages brings another 'x-factor' that makes any job candidate much more appealing. It allows them to bring other disciplines and ideas into play."