Longtime educator Joe Kelley has retired after 43 years of teaching, 22 of which he spent at Pine Crest School.
Teaching on both the Boca Raton and Fort Lauderdale campuses, Joe began as a fourth grade homeroom, math, and science teacher, eventually moving into the Zimmerman Family Innovation Lab teaching pre-kindergarten through fifth grade students the foundation of engineering and ecosystems through the School's organic garden, and Middle and Upper School Technology Students Association (TSA) students.
We sat down with him to learn more about how he came to Pine Crest and his proudest moments.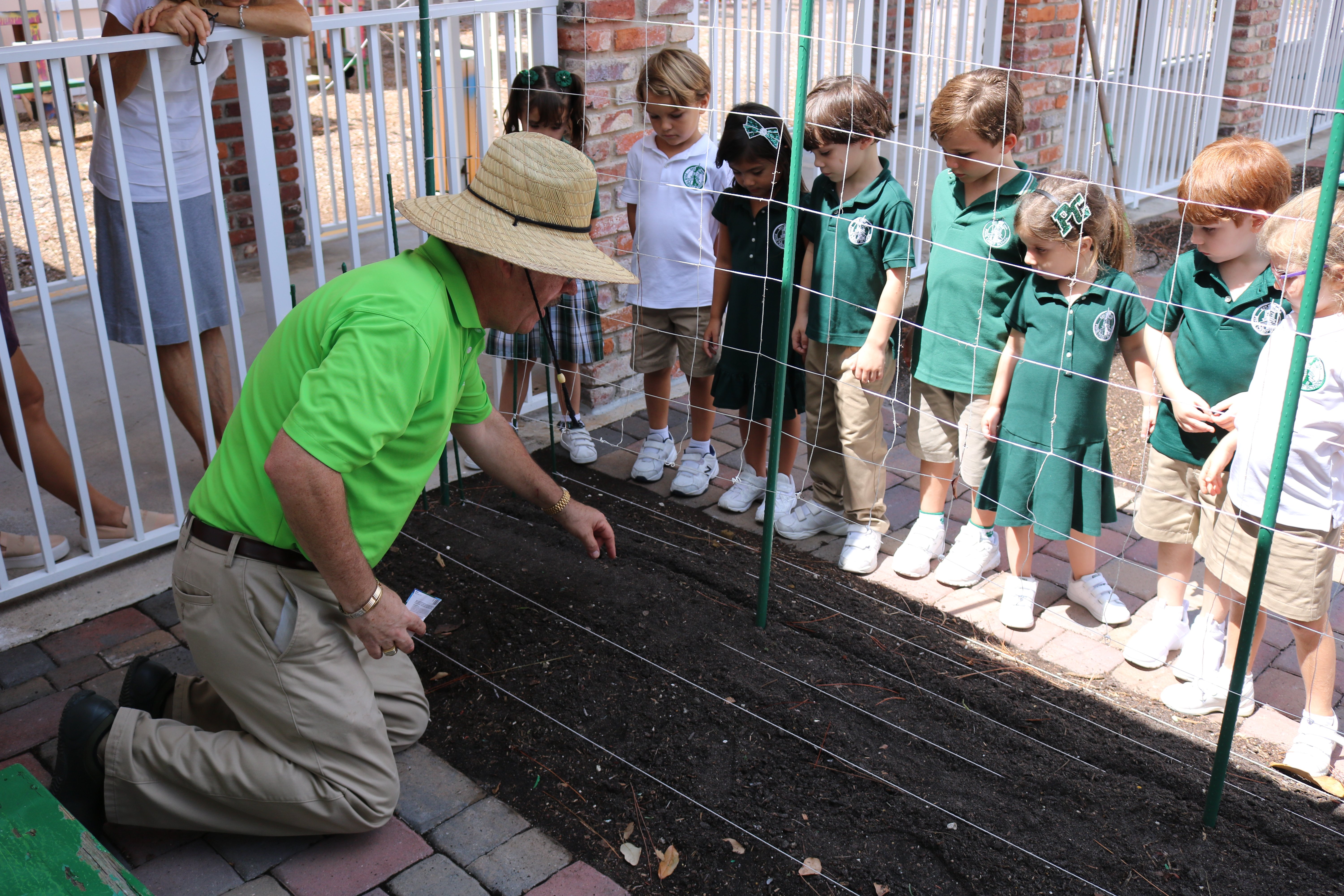 Pine Crest (PC): Where are you from and how did you end up in South Florida?
Joe Kelley (JK): I was born in Louisiana, but when I was five years old we moved to Maine. Growing up, my family and I used to spend winters in Delray. My father was arthritic, and we would come down in November and go back in April or May. I knew the Delray area well and the winter of 1998, after a storm that knocked out the power for three weeks, my husband Mark and I decided to make the move to Florida.
PC: How did you learn about Pine Crest?
JK: Mark was friends with a parent of Pine Crest students. In 1995, I met with the former head of Boca Raton's campus. I was finishing my master's degree, and after a couple of years, I began teaching fourth grade science at Pine Crest. After six years, I began teaching fourth grade math.
In 2010, I moved to the Fort Lauderdale campus and started teaching fifth grade math and science until Keri Kolettis, Department Head of Innovation and Entrepreneurship talked me into moving into the iLab, where I have worked the past three years.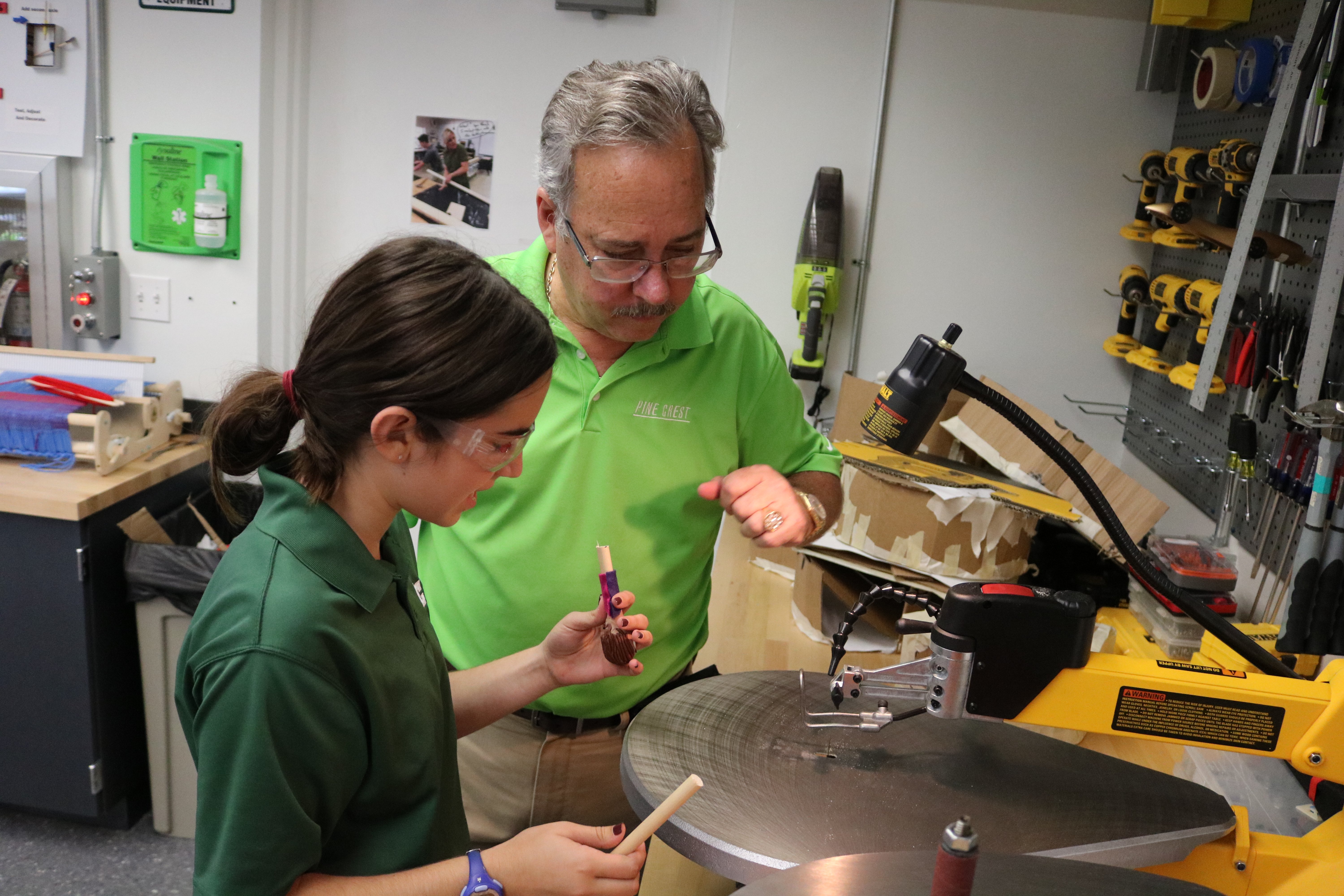 PC: Did you always want to be a teacher?
JK: I knew in high school that I was meant to be a teacher. I always struggled with grammar. I had a teacher who was exceptional, and I actually grew to like the subject. That inspired me to be an educator.
PC: What has been your favorite part of teaching?
JK: The students. It's all about the students and whatever is best for them. The interactions with them are the best part of being a teacher.
What I liked when I transferred from the Boca Raton campus is that in Fort Lauderdale, I could see my students through Upper School. They would stop by and say "hello," and I got to see them grow and congratulate them at graduations on all the hard work they had done.
PC: What has been your proudest moment as an educator?
JK: My proudest moment was in 2000, the year I achieved national board certification. I was one of the first 10,000 teachers to become board certified.
The past two years, I have been working with students from pre-kindergarten through twelfth grade. The best part of working with the Upper School students is when they remember stories of when I taught math in fifth grade. They'll ask me "Do you remember when you started singing and dancing to wake us up?"
PC: What will you do next?
JK: I have always collected and traded antiques and will continue doing that. Reading! I have tons of books I have been saving to read.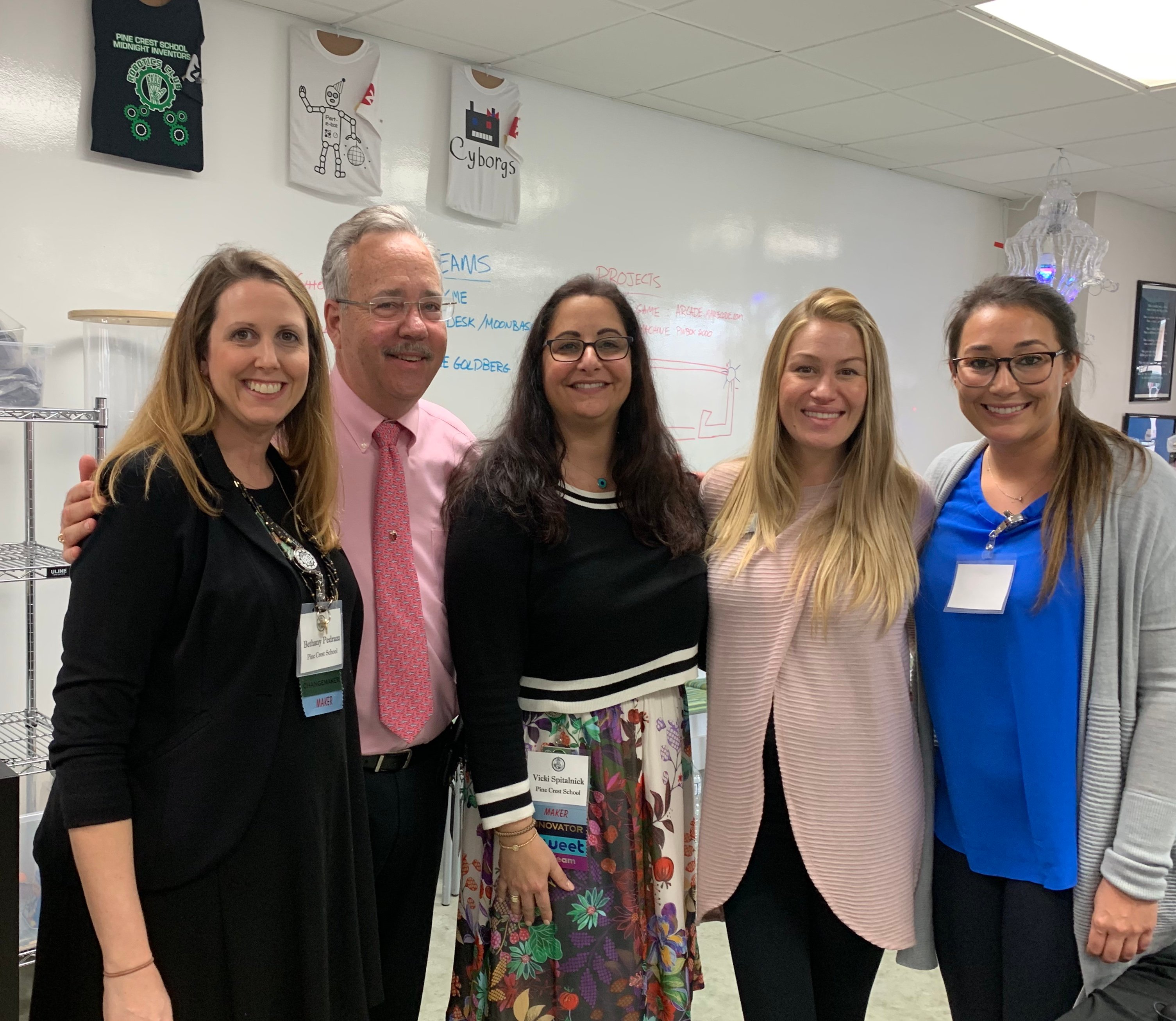 PC: Do you have any advice for a new faculty member to Pine Crest?
JK: You have to be totally committed. It's a great place to work. You will work with great students and wonderful parents—it's really a dream come true. There was never a day that I didn't look forward to going to work.