Since graduating from Pine Crest School in 2008, Dawid Goszczycki earned an undergraduate degree and returned to his native country of Poland to join his family's bakery business.

Dawid moved to Fort Lauderdale as a Pine Crest freshman student-athlete in the fall of 2004. "The swim team brought me to Pine Crest," said Dawid. "A big part of my time as a student was spent swimming, and I have many great memories in the pool."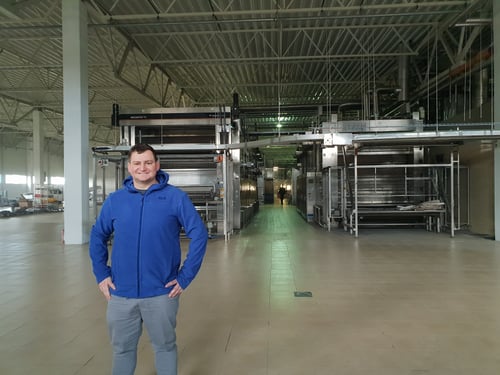 His father started Piekarnia Tyrolska bakery in 1989, after the fall of the long-standing communist government in Poland.
"He opened his first bakery, and kept opening bakeries one by one," said Dawid. "When I finished college at the University of Pittsburgh, I moved back to Poland to help run the business."
Today, the family owns 150 bakeries in northern Poland, producing all kinds of baked products, including frozen and fresh bread, doughnuts, cakes, buns and much more. The bakery is organic and uses only non-GMO, natural ingredients.
Dawid, who is the company's Vice CEO, shared what a typical day running the bakery is like.
"I go to the bakery in the morning to prepare our shipments, which is the most complex part of the business," said Dawid. "Freshness is key! We promise that all of the products in our stores have been baked within the last eight hours, requiring more than 70 delivery trucks to be loaded within two to three hours, twice a day. After the deliveries have left, I stay for a few hours meeting with the marketing, sales and accounting teams. After 12:00 p.m. I have some time for tasks like meeting with wholesalers, searching for new store locations, and more. Quite often, I also come to the bakery at night to oversee production, but that's my father's area of expertise. Every week is a little different. We often travel to fairs in Las Vegas, Germany, and Dubai to sell our goods and look for areas where we can improve our operations."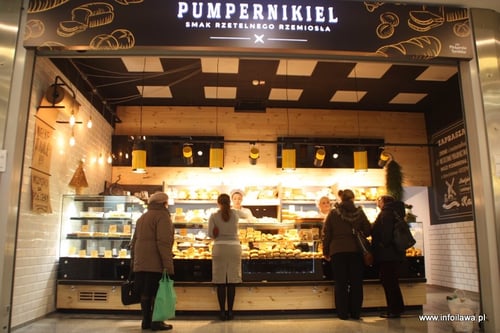 Through a recent investment, Dawid is expanding the business and is excited to reach new markets.
"In the next few weeks, we will open a brand new facility," said Dawid. "The new industrialized facility has the capacity to produce up to 450,000 loaves of bread a day. Currently, it has four production lines that will eventually expand to eight. It is 20,000 square meters (over 215,000 square feet), and houses our own mill and vegetable preparation line. With this new facility, we can purchase ingredients directly from the farmers, and skip the in-between businesses. We are one of the largest bakeries in Europe right now."
Dawid plans to open up the bakery to international trade.
"We have a huge share of the market in northern Poland, so the natural step forward is to stay true to ourselves and our beloved recipes and quality, and compete in the global market," said Dawid. "We have plenty of advantages, primarily that production costs here are lower than in other parts of the world, and the quality of ingredients is also unmatched anywhere else. We want to capitalize on those competitive advantages to move forward."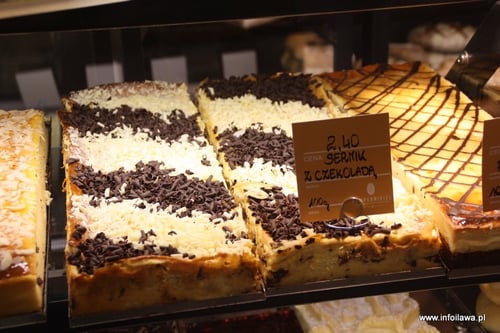 Of course, we had to know Dawid's favorite item from the bakery.
"We have a loaf of bread, and the name translates to 'twice baked bread,'" said Dawid. "We put it in the oven a little longer than our other loaves of bread, and it has a smoky flavor. I enjoy it a lot. The doughnuts are pretty good too!"
When asked if there was anything else that he wanted to share Dawid said, "We welcome anyone from the Pice Crest family who would like to come and visit! We are very welcoming here in Poland.