By: Danielle Snyder '23
Mr. Kenneth Ashjian, Middle School Math Instructor, has been an educator at Pine Crest School's Fort Lauderdale campus for 12 years. As a pre-algebra teacher, he takes his enthusiasm for teaching from the classroom to the field as he also coaches the Middle School basketball and lacrosse teams.
Originally from Belmont, Massachusetts, Mr. Ashjian began working at Pine Crest in 2011 when he moved to South Florida.
His class is known for being challenging, but as someone who has taken it, I can say that it is rewarding. The class helps build a strong foundation of math skills, and its rigor prepares young mathematicians for the higher-level courses we often face in the following years as Upper School students.
Mr. Ashjian's passion and encouragement play an important role in the student experience here at Pine Crest. Even after so many years, he is still there to cheer his students on and celebrate their achievements.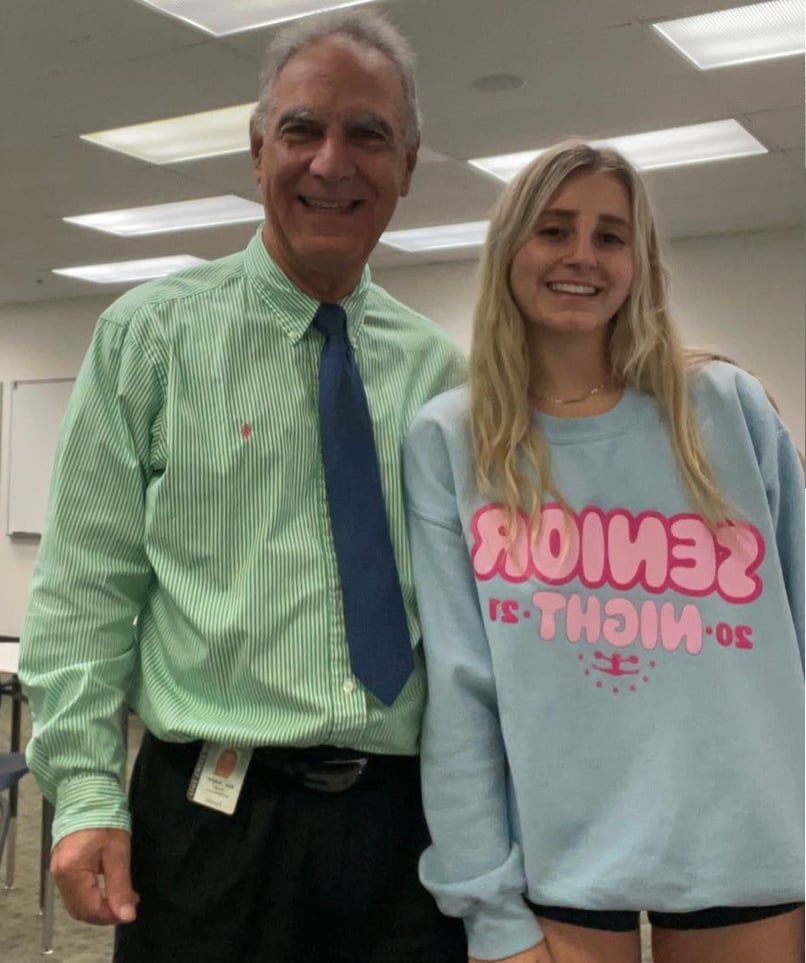 Mr. Kenneth Ashjian and Danielle Snyder '23
I recently spoke with Mr. Ashjian to learn more about him and his experience at Pine Crest.
Danielle Snyder '23 (DS): When did you know you wanted to be an educator? Have you always taught Middle School students?
Kenneth Ashjian (KA): I started teaching in 1979 right after I graduated from college. I had attended an independent school as a child and my teachers and coaches were a huge influence during my formative years. My teachers were like my parents—- I always felt comfortable with them so I thought I would try my hand at teaching. I have taught at independent middle schools and high schools all over the northeast.
DS: When you moved to South Florida, how did you learn about Pine Crest? What brought you here?
KA: When I got to South Florida I taught at two other independent schools. It became obvious to me that Pine Crest was the top school in this area, and really the top school in the entire country. I started as a substitute teacher here and after a year I joined the faculty full time.
DS: What drew you to mathematics? Is it a field you have always loved?
KA: I have always enjoyed math. When I was younger, it was the one course that was solid and made the most sense to me. It was logical and I enjoyed that.
I have taught other subjects— writing, public speaking, science, but primarily math. It has always been my strength. I've found that the more you teach it the more you get out of it.
DS: What do you love about teaching math?
KA: I love seeing students make connections and then feel so good about themselves. When they get excited and realize "I understand this," that aha! moment is what I love.
I have always appreciated the logic of math; it's linear, and there is a learning trajectory to it.
I think what students enjoy about my classes is that my lessons are hands-on. They like coming up to the board and showing their work. The class is work intensive and it requires a great deal of practice, but it's quite productive. I challenge students to stretch their understanding of math, and after teaching for so many years you learn when you can push and when to pull back. I try to show them that you don't have to be afraid of math and that if they follow the instructions and practice, they'll gain command over it.


DS: What are your proudest moments as an educator?
KA: Anytime a student says, "I really appreciate your help" or "thank you for helping me learn," those are the moments that mean the most to me.
On their last day of school, about 20 seniors came to my classroom and said goodbye. That was very special to me, and it happens every year. This is one of the first schools where I have taught where the students come and say thank you. That says a lot about the students here. I have been lucky to teach outstanding students over the years.
DS: What is the most gratifying part about being a teacher?


KA: I believe experiencing the trust that a student will bestow upon you, as their educator, is priceless. They can recognize when you have their best interests in mind. Seeing students mature intellectually and understand that they have abilities that their educators have nurtured and helped expand is wonderful. Not to mention, at this age they are hilarious. They always make me laugh. Teaching Middle School students for my tenure here at Pine Crest, and seeing them graduate and become the people they want to be, is the most satisfying aspect of working here.


DS: What do you love about Pine Crest?
KA: Everything. It is a great school. I feel honored to be a member of the faculty here. The students and the educators feel supported here and I appreciate that.
It is an outstanding school; when you're in the major leagues, why would you leave? Everything about this school—the facilities, the opportunities for professional development, the students, colleagues, administrators, how the school is run—it's the major league of schools.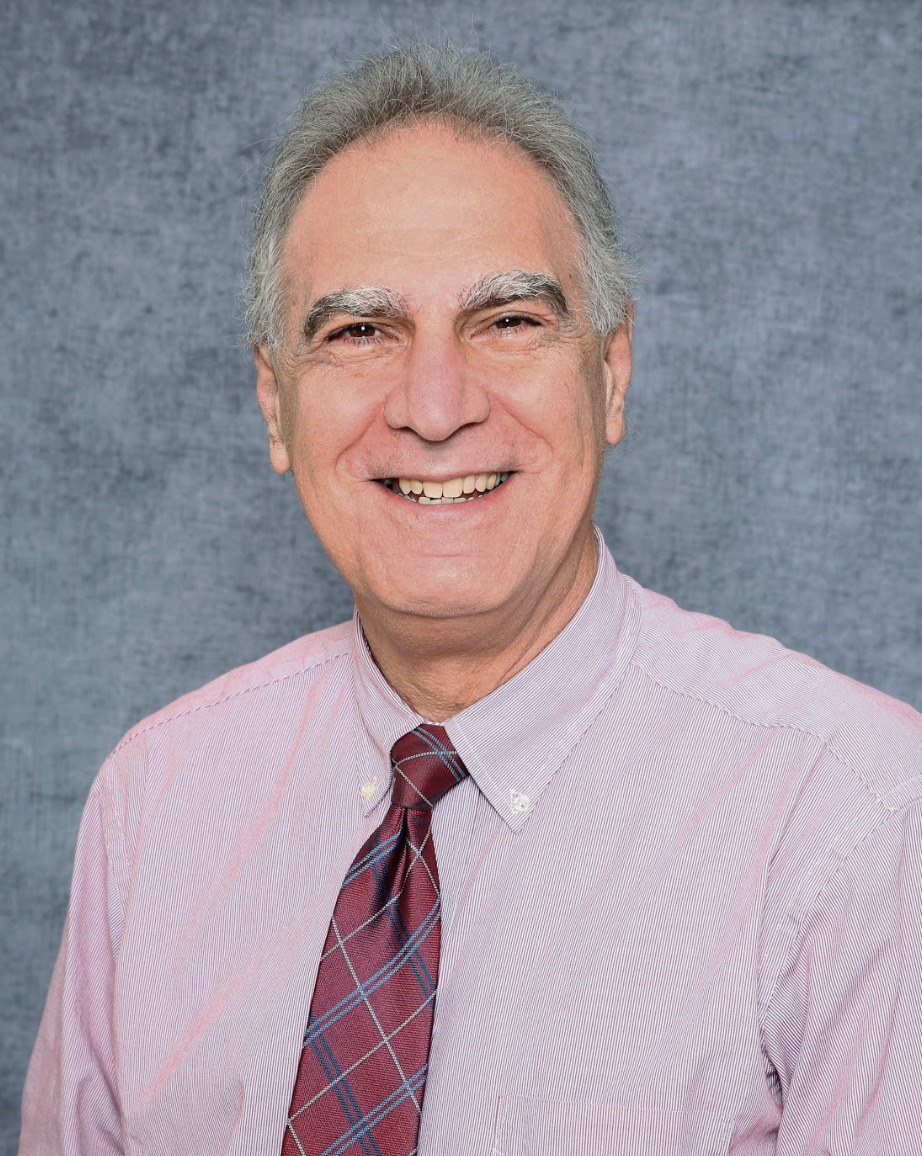 DS: You also coach many sports. What is it like to work with students in this capacity? What do you love about working with students outside of the classroom?
KA: I like to see the passion they have playing and I try to help them understand that they can bring that same level of passion to the classroom. The classroom and athletic arena are similar; it's all about learning so that you can use what you have to do the best you can do.
I like to see students realize that they can push themselves more than they thought, reach new levels, and work together. I expect a lot from my athletes just as I do from my students. If we don't expect a lot we don't get a lot. We, as faculty members, expect a lot of them, just as we do of ourselves.
DS: What advice would you give to a new faculty member coming to Pine Crest?
KA: I would say to find a faculty member who you feel could be a quality mentor and don't be hesitant to ask for help."