After being diagnosed with a severe gluten intolerance five years ago, Brooke Bal '10 knew she needed to pay more attention to the ingredients in the food she ate.
"I had to start reading ingredient labels of everything much more closely," said Brooke. "I quickly began to realize many foods that are touted as 'healthy' aren't healthy at all. A lot of these so-called healthy foods contain an excessive amount of sugars, artificial ingredients, hydrogenated oils, and other nutritionally-void ingredients."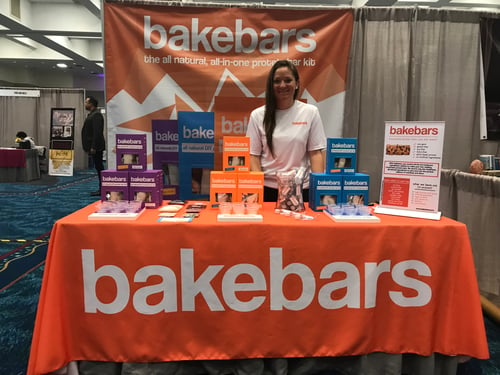 Leading an active lifestyle, Brooke would often grab a protein bar on the go. It was then that she began to see an opportunity.
"My biggest problem was finding a bar that wasn't a disguised candy bar loaded with unhealthy ingredients," said Brooke. "I couldn't find a protein bar that had clean ingredients, tasted good, and was reasonably priced. So I started making my own and that's when the idea for bakebars was born."
bakebars are an all natural, all-in-one protein bar kit, containing all the pre-measured ingredients needed to make your own homemade protein bars. All bars are gluten-free, soy-free, dairy-free, plant-based, and contain no artificial ingredients.
"With bakebars, you get bars that are fully customized to your liking, are far healthier, contain multiple nutrients, and are budget-friendly," said Brooke.
Launched in 2017, bakebars has been growing steadily. They recently launched on Amazon and are being sold at various natural food stores and fitness centers across Florida.
"We plan to continue to expand into other retail markets," said Brooke. "Right now we are focused on natural food stores and expanding our productions to meet the growing demand."
There is a lot that Brooke has learned since becoming a business owner.
"There are definitely good days and bad days," said Brooke. "I'm learning how important it is to stay persistent, persevere, and trust the process. Business, just like life, is filled with setbacks, challenges, failures, and successes. You have to recognize that everything you face on a daily basis is a chance to learn and grow as a person and business owner. All in all, the possibilities are endless and the experience is priceless."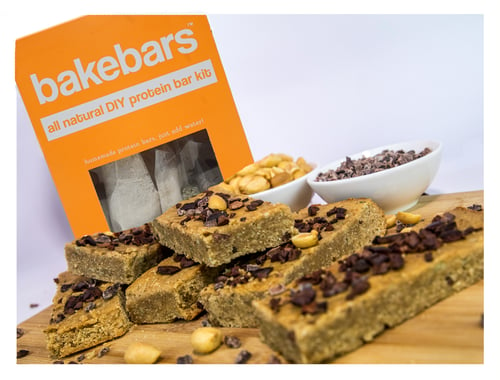 Speaking about her time at Pine Crest, Brooke said, "The drive and ambition that surrounds you at Pine Crest is unparalleled. That drive is understood and developed by everyone —teachers, coaches, and administrators all push you to be the best you can be. The School shaped me into the person I am today, and I will forever be grateful to the Pine Crest family."