Stephanie (Shank) Correa '87 and Tony Correa '87 are high school sweethearts and business partners running a network of veterinary clinics and hospitals, Animal Cancer Care Clinic (ACCC). ACCC was envisioned by Stephanie, a veterinarian who saw a need for comprehensive cancer treatment for dogs and cats.
The couple grew the business, taking it from a mobile clinic to seven brick-and-mortar locations across South and Central Florida.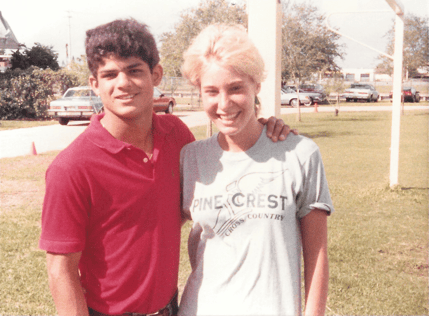 "I actually didn't think I would be a veterinarian," said Stephanie. "I thought I would do the exact opposite."


Stephanie attended the University of Virginia and majored in English Literature. It was a weekend job at a veterinary clinic to make some extra money that changed the course of her life.


"I looked forward to going to the clinic every week," said Stephanie. "I thought I was going to go into publishing, but I enjoyed working in the clinic so much that I decided to go to veterinary school."


As the daughter of a veterinarian, Stephanie's parents were thrilled that she had decided to follow in her father's footsteps. Returning home to Florida, she completed the prerequisite courses, applied, and was accepted to the University of Florida College of Veterinary Medicine.


"I did a competitive internship in New York City that allowed me to do a little of everything," said Stephanie. "I worked 100 hours a week and saw a variety of emergencies in the city. I was thrown into the fire and learned so much because of it." While living in New York, Tony's father was diagnosed with cancer and began seeking treatment at Memorial Sloan Kettering Cancer Center.


"Animals get the same kinds of cancer that people are diagnosed with," said Stephanie. "The cancers are the same, and the treatments are the same. I was right down the street from Sloan Kettering, and I could see the overlap between two-legged and four-legged creatures. I was touched by how the cancer center took care of all the needs of their cancer patients. They had highly specialized nurses, nutrition, holistic therapy — all the realms of cancer were covered, and they were really good at it."


Stephanie continued her residency and specialized in oncology, completing a three-year specialization in cancer medicine in pets.


"When your pet is diagnosed with cancer, it's scary," said Stephanie. "People don't know what to do, and I thought that I could do the same sort of thing for pets that has been done for people." Seeing the need for more holistic and cancer-specific treatment for pets, Stephanie started ACCC in 2004.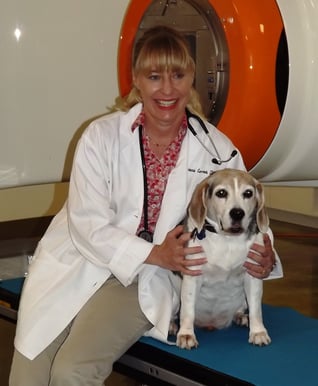 "I started in one of those tackle boxes on wheels," said Stephanie. "All of the chemotherapy drugs were on that bus, as well as a laptop and two nurses. I started going to specialty clinics to see their cancer patients, and after about three years, we were so busy, I couldn't keep up. I was booked out weeks in advance."


Tony, who had been working in corporate acquisitions and working part-time managing the business side of the clinic, was approaching a crossroad.


"We were looking at the business model for ACCC and realized we had something unique," said Tony. "Stephanie was under-serving the market, and I was inundated with balancing corporate acquisitions and the clinic. I decided I couldn't do both. It was time for us to go through with it, work with the banks, and get everything going. That is how we started our own business."


The couple realized that they needed a cancer hospital with the proper equipment, medical oncology, grief counseling, and a social worker to cover the whole range of needs for the clients and the animal. They built a full-service animal cancer hospital in Fort Lauderdale and opened in 2009.


Having a pet with cancer requires weekly treatment. People were traveling to the Fort Lauderdale clinic from all over the state. The Correas started opening satellite clinics so that patients could get their weekly checks. If clients needed to travel to Fort Lauderdale for a specialized treatment, they could go home to their satellite clinic for the follow-up care.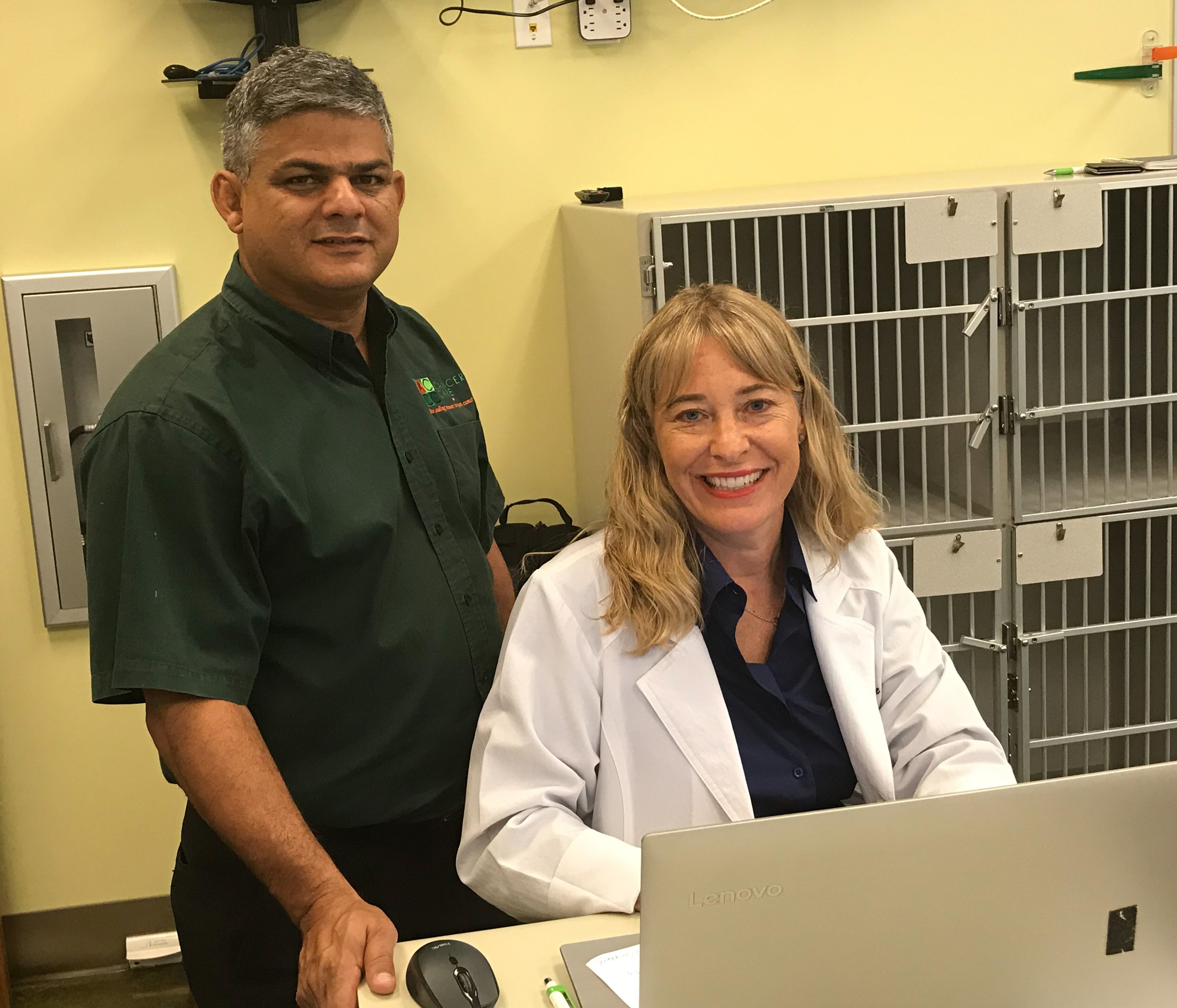 "From my perspective," said Tony, "I wanted to offer different services. The growth we experienced when we built the hospital in Fort Lauderdale provided us with the means to offer all of these services. Everything we have done has been to serve the client and practice good medicine knowing the business would follow."


Knowing that they could expand to service more patients has been an incredible feeling for Stephanie and Tony.


"Our two goals, on the business side, are our patients, which is amazing because they just love their pets, and the other is employment," said Tony. "All of our staff members who come to us love working! They are like our children; they are so happy to be here. That is the culture that Stephanie has built."


The couple is preparing to open their next free-standing hospital, comparable to their Fort Lauderdale location, in Orlando in October 2019.


"We offer hope," said Stephanie. "People come to us because they want our knowledge and expertise, but we are giving them hope that they have an option and that there is something we can do. Our culture is supporting our clients through the journey of their pet who has been diagnosed with cancer, caring for the client and the family who are going through this. ACCC is a hopeful, optimistic place. We do so much good, and it's been really fulfilling."