Pine Crest School received three Anatomage Tables recently.
Anatomage Tables are virtual dissecting tables that are generally used by medical schools such as the Mayo Clinic to allow medical students the opportunity to perform virtual autopsies. One Table is located in an Upper School Huizenga Family Science Building classroom. The additional Tables are located in the Middle School life science classrooms — one on the Boca Raton campus and one on the Fort Lauderdale campus.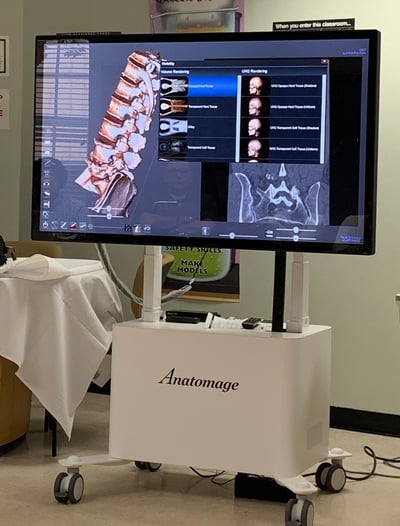 "This new technology will revolutionize our School's science, technology, engineering, and math (STEM) curriculum," said Lisa Ockerman, Pine Crest Executive Director of Educational Design and Strategic Initiatives. "The Tables will enable our faculty to vividly enhance teaching and learning, and students will have the opportunity to truly experience the intricacies of course content in ways that simply are not achievable through conventional learning tools such as textbooks and online resources. They will be able to visualize and understand anatomical structures and interrelated concepts in a lifelike manner."
The Anatomage software offers clinical case studies and exposes students to 3D images of both human and animal systems that directly support Pine Crest School's science curriculum.
"The Anatomage Tables are another significant step in our School's ongoing efforts to enhance the student experience and to provide them with the most current technology possible to ensure that they are future ready," said Mrs. Ockerman.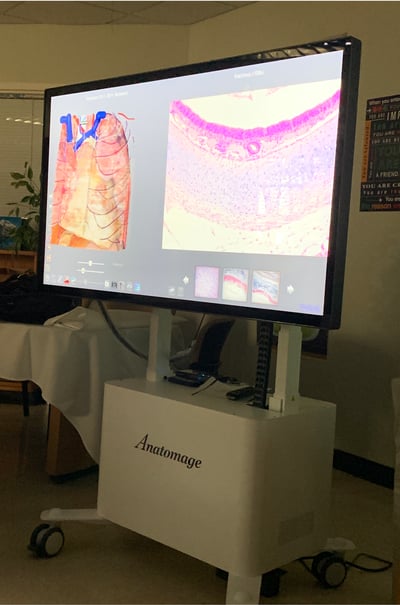 New this year, Middle School aged students who register for the Forensics Pine Crest Investigative Services (PCIS) or EveryBODY STAT summer programs will use the Table. For details and registration, go to www.pinecrest.edu/summer.