It has long been said that adversity does not change who we are — it reveals who we are. This year, our lives have been disrupted in countless ways by economic instability, social unrest and the COVID-19 global pandemic.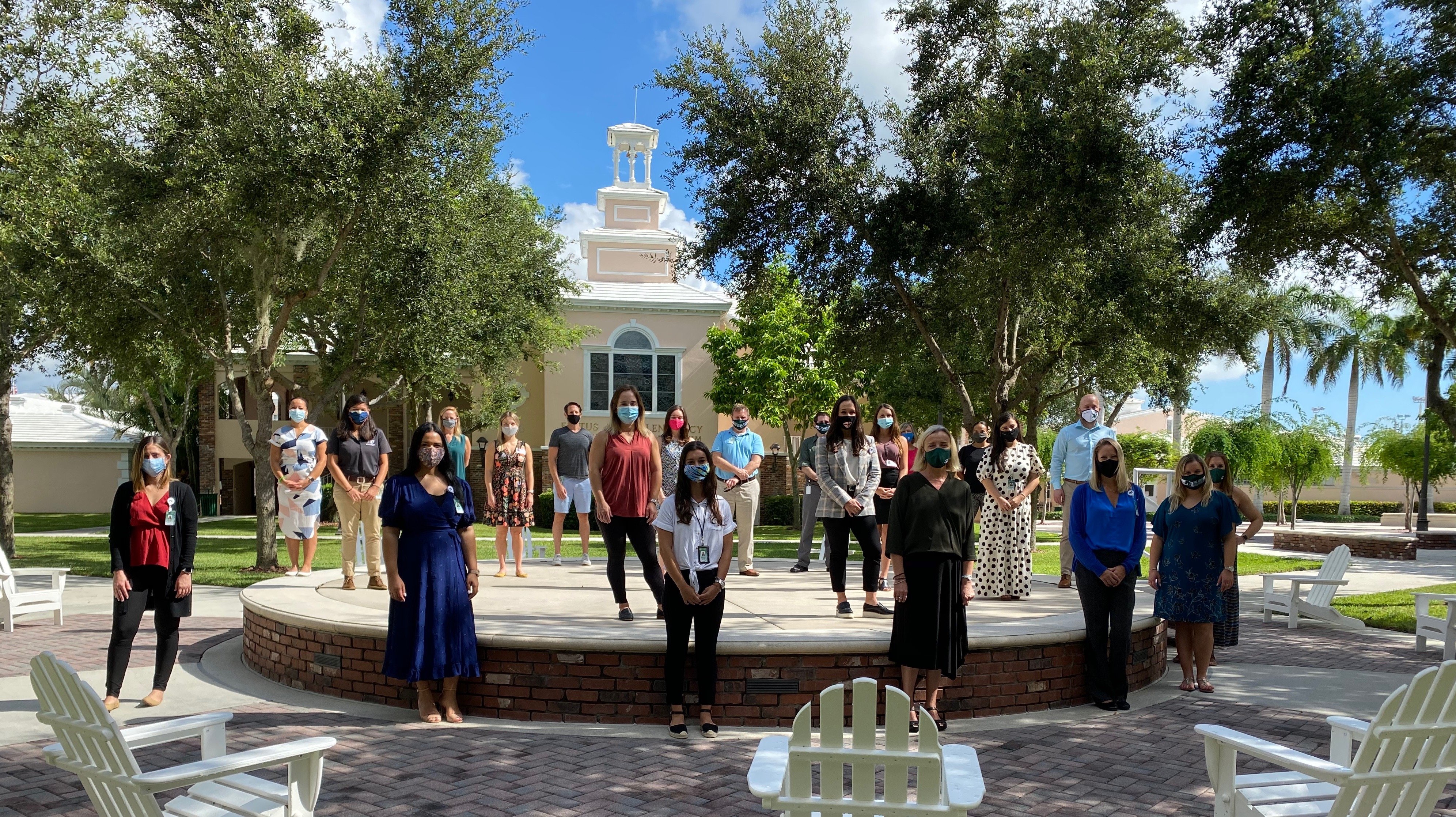 While 2020 has presented no shortage of challenges for all of us, there is a small group of individuals who have decided to make their year even more challenging by taking on new professional roles. Enter Pine Crest School's new faculty and staff for the 2020-21 school year.


On Thursday, August 6, Pine Crest welcomed 24 new faculty and staff members to the community. On the brink of what will go down in history as one of the most unconventional school years any of us have ever faced, these individuals, from all backgrounds and walks of life, are stepping into a world of great unknowns.

The morning began with a few words of encouragement from Pine Crest School President Dr. Dana Markham '18H.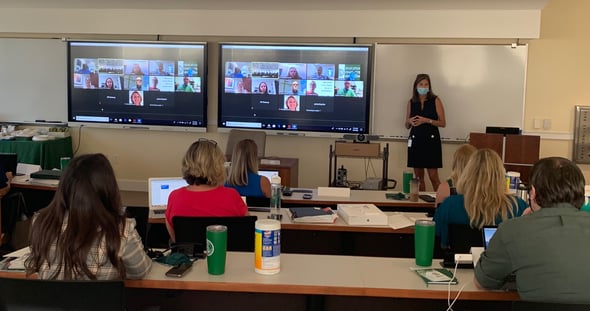 "Several years ago, I asked our Division Heads and Directors to focus on one thing during the faculty and staff recruiting season," said Dr. Markham. " I asked them to 'hire up.' Hire people who may know more than you,who have a different perspective,who bring something unique to our students and add value to our team. We have hired up, and we are thrilled to have you."
The diverse experiences of the new faculty and staff are invaluable, and what they bring to the table will only continue to strengthen our community.
Among these talented individuals are two Pine Crest alumni, a former European professional volleyball player, an avid obstacle course racer, the writer of an Off-Broadway puppet play, a former ninth grade teacher at Marjory Stoneman Douglas and founder of The Unbreakable Organization, and someone who, only two weeks prior, had an appendectomy and recovered quickly enough to attend new faculty and staff training.
Looking out into the new faces as Dr. Markham spoke, our new faculty and staff members appeared poised, polished, and prepared for a school year where the possibilities are endless.
Pine Crest alumna, Samantha Ortega '14, who will be teaching English II Honors in the Upper School, feels very optimistic about heading into the new school year.
"As an alum, it's amazing to be back," said Samantha. "There are so many Pine Crest teachers that inspired me both inside and outside of the classroom. In terms of distance learning, I think there is a lot of exciting and innovative technology that will keep teachers connected with their students and students connected with each other. I also think it's a good time to be a new teacher because everyone is learning the new technology together. At the end of the day, I hope I can encourage the same love of learning in my own class that my Pine Crest teachers inspired in me."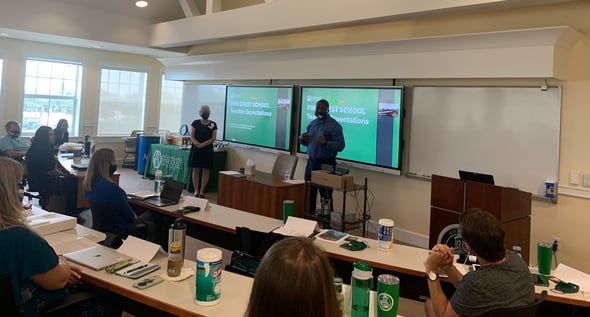 New Assistant Director of Admissions Tierra Thompson, joins Pine Crest as both an administrator and a parent.
"I believe my role in the Office of Admissions is to be a liaison between our amazing school and the phenomenal prospective students who come together to create a unique but beautiful community of faculty, families, staff and students," said Tierra. "Having a previous career in higher education, I am excited to join my son as a part of the Pine Crest family! I imagine that this transition back to primary/secondary school will be a positive adjustment, for both of us, allowing me to be a better administrator by 'living' the experience and being able to share that insight as a resource to inquiring parents."
After training with key administrators as well as members of the Pine Crest Educational Design Department, new faculty and staff were matched with an experienced mentor and introduced to Teacher Excellence Achieved Through Mentoring (TEAM), which is Pine Crest's onboarding program. The program will serve as a valuable resource throughout the school year.
As Dr. Markham made her closing remarks, she wanted to remind everyone what this school year is really about.
"The hardest thing for me has been hearing the bells ring on campus, looking out and not seeing any students," said Dr. Markham. "But these circumstances are temporary. This year, embrace and take care of each other, take care of our students, and appreciate different perspectives. We are in this together, and we need to be strong for our community."



While Dr. Markham wanted to be sure that these new team members felt comfortable, her overall message was clear: this will be a school year unlike any other, and we will all need to lean on one another for support, whether you are new to Pine Crest, or have been here for 30 years.


One thing is certain: amidst the nerves, the unknowns, and the anticipation, the vibe in the room was overwhelmingly positive. These professionals are full of strength and passion and in pursuit of a fantastic school year, regardless of how and where it happens.