A transformation of the Hudson Library is underway on Pine Crest School's Fort Lauderdale campus. Used by students from pre-kindergarten through fifth grade, the modernized space will soon be as inspiring and engaging as the instruction that happens there.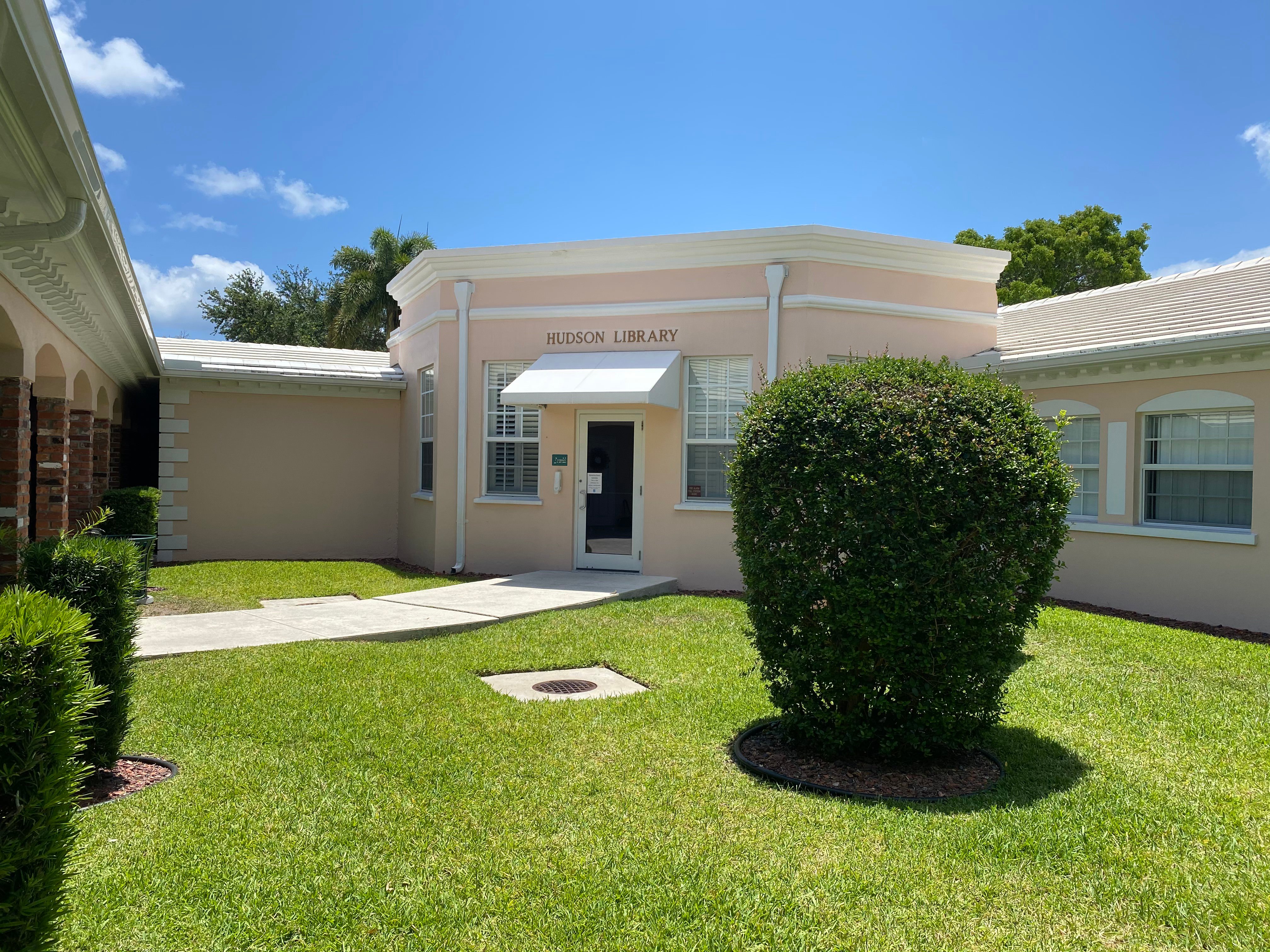 This updated space aligns with the vision that Pine Crest School President Dr. Dana Markham '18H has outlined in the School's 2019-2024 Strategic Plan, as it will enhance students' ability to exhibit adaptability, empathy, global understanding, and a collaborative mindset.
"Creating spaces that encourage collaboration, reflection, and creativity will allow our students and faculty to effectively utilize information resources in dynamic ways," explains Mrs. Lisa Ockerman, Pine Crest Executive Director of Educational Design and Strategic Initiatives. "Our libraries are places where students can connect with information and with each other. These spaces cultivate research, study, and discovery while combining learning, technology, and interaction to inspire an authentic 21st-century education."
Faculty reimagined the space to be more usable and flexible, with modular furniture being added to allow for more collaboration.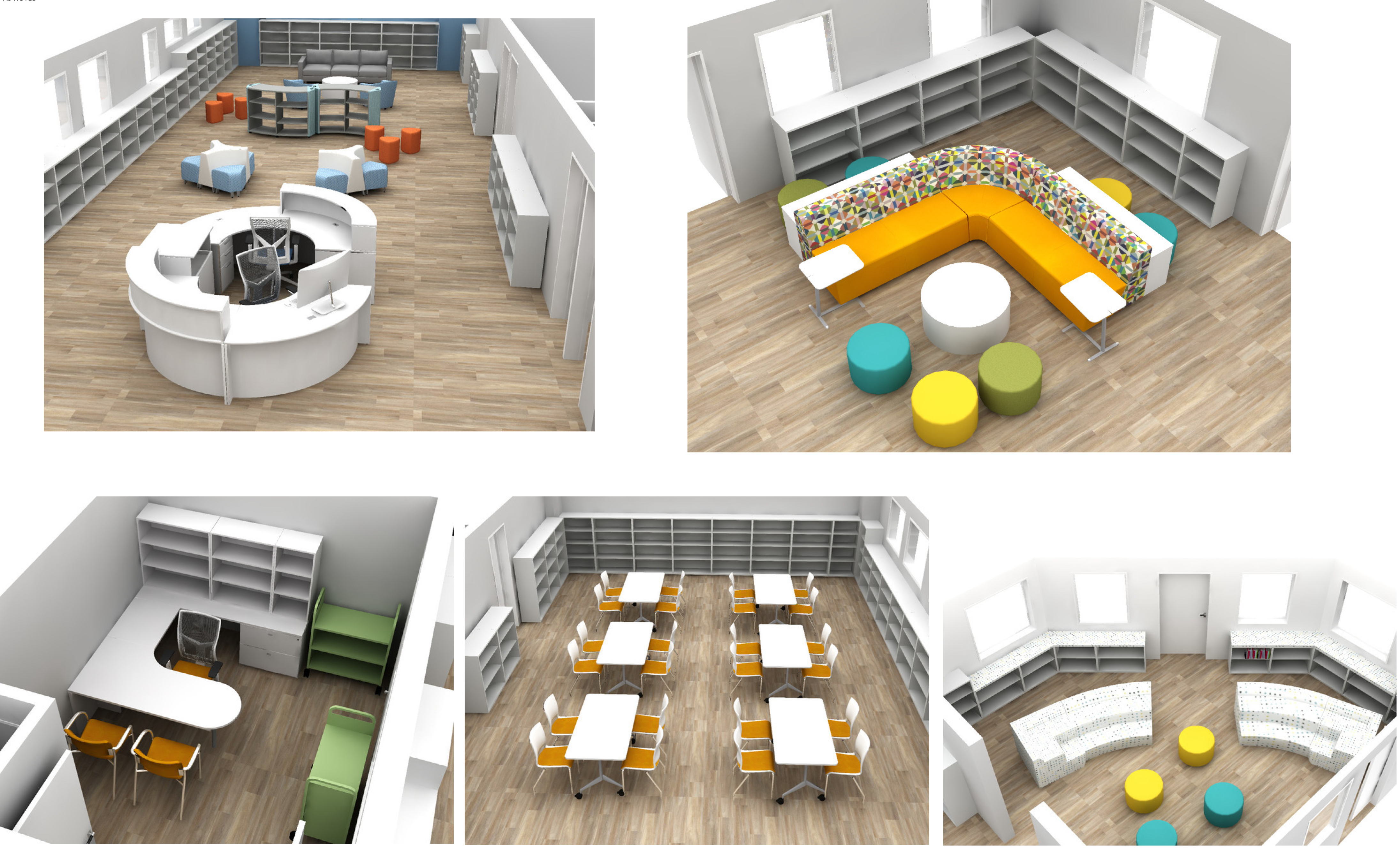 "We want the Hudson Library to look and feel like a welcoming, comfortable bookstore," said Mrs. Ockerman. "The desktop computers we had have been donated. Students will use iPads and Chromebooks instead and enjoy the increased seating options with device charging stations. The learning environment can be customized to support projects and topics that will engage students and inspire them. Learning zones can accommodate up to three classes at a time and can support small and large groups as well as quiet study areas to fit any need."
"We have sorted through the existing collection of books, updating it with new books based on student preferences and learning objectives," continued Mrs. Ockerman. "The Library is being reorganized by genres so that students can easily discover new books, series, and authors. The Hudson Library team has also created a separate section for pre-kindergarten and kindergarten students. This section will spark the curiosity of our youngest readers with vibrant displays and imagery."
Lower School teacher Mrs. Allison Strauch has been tasked with maintaining a student-centered, welcoming, and dynamic library environment that is conducive to active and participatory learning.


"Reading is one of the most important foundations of learning," said Mrs. Strauch. "That is why I am very excited to be involved with the Hudson Library. Our vision is to have a state-of-the-art, technology-rich environment where students and teachers will come to explore and relax."
A Pine Crest classroom teacher for the past 15 years, Mrs. Strauch will transition to the role of Digital Librarian, working with administrators and faculty to evolve and lead literacy programming that continues fostering a love of reading in our students. Also joining the Library team are fellow classroom teachers Ms. Courtney Howe and Mrs. Adriana Baena.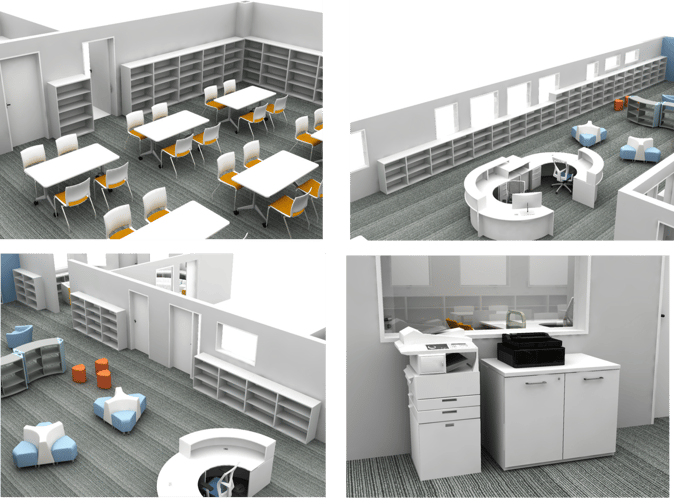 "The library is about more than books," said Mrs. Ockerman. "It is about community and bringing people together. We have been upgrading all of the libraries on our Boca Raton and Fort Lauderdale campuses to create gathering places for students and faculty. Creating spaces for them to make crafts, host writing clubs, poetry slams, relax and play board games. We want the libraries to be active spaces that are reflective of student life."

With the guidance of Mrs. Strauch and her team, the Hudson Library will be a space where students can explore their varied interests.
From new collections of books, to carpeting, furnishings, and fresh paint, the project is being made possible by gifts to The Pine Crest Fund and The Hudson Family Endowment in Technology.
The Hudson Family Foundation originally funded advancements to the Fort Lauderdale campus Lower School library in 2001. In recognition of the family's transformational giving over four generations, the library was renamed "Hudson Library." Since that time, significant innovations have been made in how school libraries best serve their students.
Earlier this academic year, the Hudson Family Foundation made a commitment of $2 million to launch the renovation of the Mae McMillan Fine Arts Center. In May 2021, Griffin Bodenweber '21 became the third generation of family alumni, joining his mother Holly (Hudson) Bodenweber '88, Uncle Steve Hudson '87, and great Uncle H. Wayne Huizenga '55.
The transformation of the Hudson Library is expected to be complete in early August, just in time to welcome students for the 2021-22 school year!